Suffolk Esports looks to bounce back in spring semester
Suffolk University's Esports Club is planning to boot back up again next semester after struggling to come back together during a global pandemic.
With many clubs and sports not holding events or meetings in the fall semester, the Rams Esports team was no exception.
"A lot of our player base have been scattered and it's been hard to get in contact with them," said Esports Club President Zach Currie.
The team had upwards of 30 gamers, but since the pandemic sent students home in March, Currie said it has been difficult to attract new students.
"Hopefully next semester we'll get some of our players back and maybe add some new players," Currie said. "Gaming has risen in popularity since the start of the pandemic."
The Esports team had several competing teams under its umbrella, including teams that play games like League of Legends, Super Smash Brothers Ultimate, Apex Legends, Call of Duty, FIFA and Rocket League. The team usually played in events with other colleges in the area, like Boston University and Northeastern.
The team normally had bi-weekly meetings with practices a few times a week for the individual teams.
Nhat Luu, a sophomore business management major from Vietnam, was a member of the team before the pandemic hit. He said that connection issues are keeping team members from effectively practicing, especially in his game of League of Legends.
"I spend most of my free time playing League so I've been practicing," Luu said. "I don't see a lot of our Vietnamese players like myself going back to Boston in the spring, so it will be difficult to train with students outside the country."
Looking ahead to the spring, the team intends to enter virtual tournaments, which have grown in popularity since the beginning of the pandemic, according to Currie.
The club is open to any gamers who are looking to get involved and it welcomes players of all kinds, both PC and console gamers.
The club hopes to recruit players for the spring semester. Currie and other members are looking to launch new social media in late November and a Twitch account in the spring so team members can stream to the Suffolk community.
Follow James on Twitter @james_bartlett8
About the Writer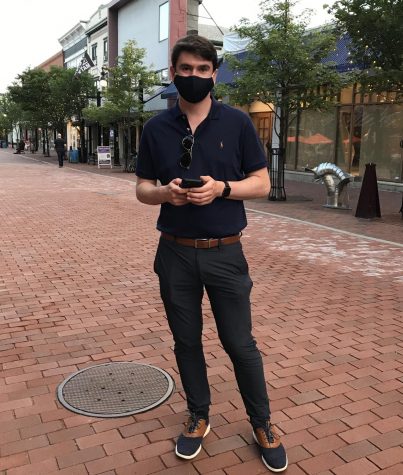 James Bartlett, Photo Editor, SJ Podcast Host | he/him
James Bartlett is a sophomore studying print and web journalism. Originally from Lowell, Massachusetts, James enjoys Boston sports, as well as the arts scene Boston has to offer. James has a strong interest in political journalism.
James is also the host of The Suffolk Journal Podcast.
Follow James on Twitter
@James_bartlett8
Email him at
[email protected]