COVID-19 surpasses 40 million global cases
The global number of COVID-19 cases has surpassed 43 million, according to Our World in Data.
A worldwide tally of more than 43.2 million cases comes after the United States and various parts of Europe continue to see an increasing trend in infections, according to CNBC.
The United States leads the rest of the world in 8.74 million cases and 225,000 deaths (19.7% of world deaths), according to Google News.
Despite the current numbers, USA Today data shows that the real worldwide total is actually higher, since testing isn't widely available and many who acquire COVID-19 are asymptomatic. 
According to NBC News, the latest statistics show many of the recent infections have been seen in mountain and midwestern states , compared to the Northeast and West Coast states that led in infections earlier in the pandemic.
"We are really struggling. People are doing heroic work, but they are really getting to the point where it's going to be literally unsustainable," said Dr. Todd Vento, director of the Infectious Diseases Telehealth Program of the Utah-based Intermountain Healthcare, on NBC's "Today" show.
The "second wave" of COVID-19 cases in Europe began in August, after spring lockdown restrictions were rolled back, according to CNBC.
In an effort to maintain a low number of COVID-19 cases, European governments have implemented regulations on public life, limited time for restaurants/bars, social gatherings and other measures, according to CNBC.
BBC News reported on an incident in Slovakia during which 500 people attacked the main government building in Bratislava with stones and bottles due to COVID-19 regulations.
USA Today reports that Argentina alone has passed 1 million cases on Monday night while, along with the U.S., Brazil and India are reporting the highest numbers of cases they have seen since the start of the pandemic.
With Europe's second wave continuing to escalate, available beds in intensive care units are diminishing and, in some areas, have reached full capacity, according to CNBC.
According to USA Today, officials from the state of California have spoken out about the possibility of a vaccine. Governor Gavin Newsom stated that they will not distribute vaccines until the state's panel of experts reviews it first.
A combination of 11 doctors and scientists have been selected by the Californian governor in order to review any incoming vaccines. 
Despite the U.S. having the highest global number of infections and deaths, Europe is currently reporting 187 new COVID-19 cases for every million people compared to the United States, which has 162 new cases per one million people, according to CNBC.
Similar measures are being taken in parts of the U.S. and Europe to curb the spread of the virus. Both Fargo, North Dakota and Switzerland have recently issued face mask mandates, according to NBC News. The Dutch royal family has even been affected by these regulations, after the Netherlands urged a partial lockdown and suggested residents do not travel.
"[Media reports] are intense, and they affect us. We do not want to leave any doubt about it; to get the COVID-19 virus under control, it is necessary to follow the guidelines," King William-Alexander and Queen Maxima said in a statement on October 21st.
According to CNBC, the current tally of 40 million COVID-19 cases comes after almost a year of struggling to recover from the initial virus outbreak in Wuhan, China in December of 2019.
Leave a Comment
About the Contributor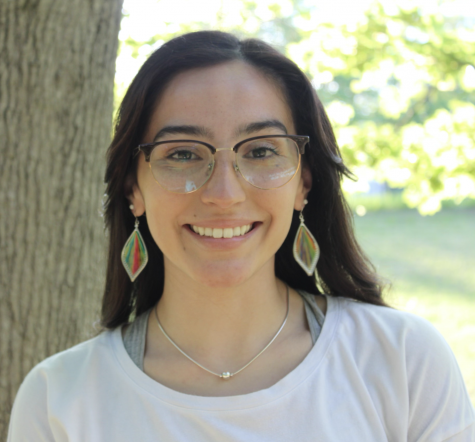 Olivia Acevedo, World News Editor | she/her
Olivia is a senior majoring in print/web journalism while double minoring in advertising and environmental studies. When she isn't sprinting from place to place on campus, she likes to spend her time with her dog and attend sporting events. Olivia is originally from West Springfield, Massachusetts and has a passion for animals and history. 
Follow Olivia on Twitter
@OliviaAcevedo12
Email her at
[email protected]