Fundamental Sisterhood Society: a club for empowering women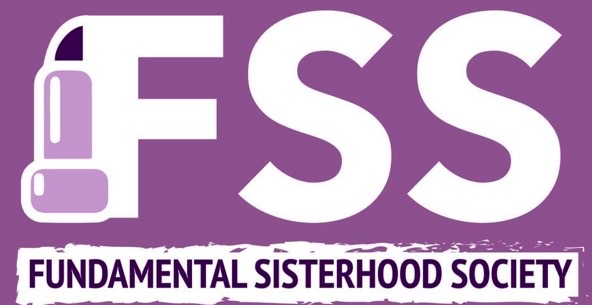 Suffolk University's Fundamental Sisterhood Society club (FFS) provides women on campus a diverse and empowering place to create relationships and meet other  women.
President and co-founder Khadija Abu and Treasurer Deondra Ricketts have been members of FSS since the early years of their college careers. When they joined, they said they immediately felt accepted and loved by their fellow sisters. 
Hailing from Washington, D.C., Abu felt that it was challenging to make connections during her first year at Suffolk. She bonded with her roommate, who has since graduated and is also a woman of color, and they both agreed there was a lack of diversity on campus for people within the African diaspora. 
"We would have conversations and then other women of color would join in about things and we were like let's just make this a club," said Abu. "It just became a part of my life." 
Abu and her roommate founded FSS in 2017, when Abu was a freshman, and the club has continued to grow on campus. Today, the group has 20-30 members, according to Abu, who is happy with these numbers and is always encouraging more girls to join. She said any woman from any background is welcome to become a member. 
Ricketts joined FSS her sophomore year after seeing several advertisements in her dorm building's hallways and elevators. Eventually in her junior year, Ricketts applied to be on the executive board of FSS and was voted in as treasurer. 
"In my position I'm responsible for tracking our budget, (however) we all kinda collaborate in every area really," said Ricketts.
The mission of the organization encompasses several aspects, including empowering and building exemplary women, supporting self-confidence and friendship and positively impacting young women through service and education within diverse communities.
The club's advisor, Beatriz Patiño, is the director of Suffolk's Center for Student Diversity and Inclusion and Abu and Ricketts said she is a positive and supportive leader of the club.
FSS is an especially welcoming environment. Both Abu and Ricketts emphasized the lack of judgement in FSS and how everyone involved feels accepted.
"If you go to any of our FSS meetings, I think the one thing you realize is that it's a very safe space, and in order for people to feel safe you have to make sure that there isn't any judgement, there isn't any criticism," said Ricketts. "That's the one thing I love the most about FSS."
The executive board has taken the COVID-19 pandemic in stride and remains visible and active on campus. In addition to just starting their large group meetings virtually on Oct. 14, the organization has begun what they call "Sister Spill," where one or two members of the executive board go on the club's Instagram Live and have engaging conversations on various topics. 
Abu explained that "Sister Spill" emerged this past summer from members going on social media and viewing racial injustice and the Black Lives Matter movement filling up their feed. This inspired them to make a space where they can all talk about both the inequality in the world, as well as other subjects that could provide an escape from current events. 
Abu is passionate about bringing attention to racial injustices, but noted that she is not the one who needs to recognize it. 
"For me as a Black woman, I know that this has happened before. So it was just a lot of trauma that I was just like I don't want to see this anymore," Abu said. 
Similar to Abu, the participants of FSS are passionate about fighting racial injustice. However, they also wanted to create a space where they could talk about other topics as well. 
"I'm not the person that needs to be aware (about racial injustice). And then we kind of thought our members are aware, they're women of color. So how do we make a space for us to kind of just sit and talk about anything?" said Abu. 
From there, "Sister Spill" was born.
The group is also looking forward to their upcoming community service project, where members will write and decorate letters to send to a woman's shelter that provides food for disadvantaged women. FSS holds helping the community to a high standard, and believes that privileged people should be doing all they can to give back to those who are not as fortunate.
Ricketts added that the club is also a ton of fun and they do not only focus on serious items of discussion.
"If you want to be around genuinely intelligent, caring and kind people who aren't going to judge you, criticize you or downplay your feelings, FSS is a great place to be," said Ricketts.
Follow Roxanne on Twitter! @roxsnowden
Leave a Comment
About the Contributor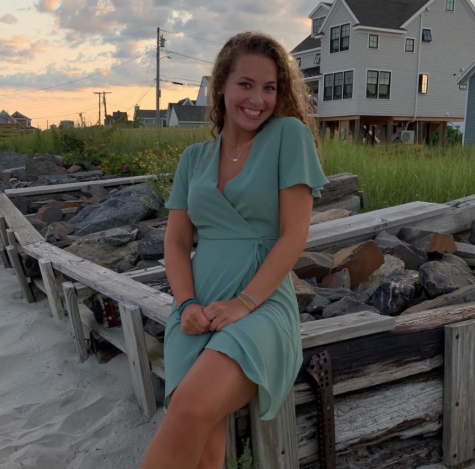 Roxanne Snowden, Staff Writer | she/her
Roxanne is a senior from Litchfield, Connecticut and is a broadcast journalism major. She enjoys spending time with family and friends, going to concerts, trying new restaurants and singing. Different from her small hometown, Roxanne loves being in the city, and one day hopes to work for ESPN and report on the sidelines of an NFL Super Bowl.

Follow Roxanne on Twitter @roxsnowden