"Emily in Paris" inspires cultural exploration and perseverance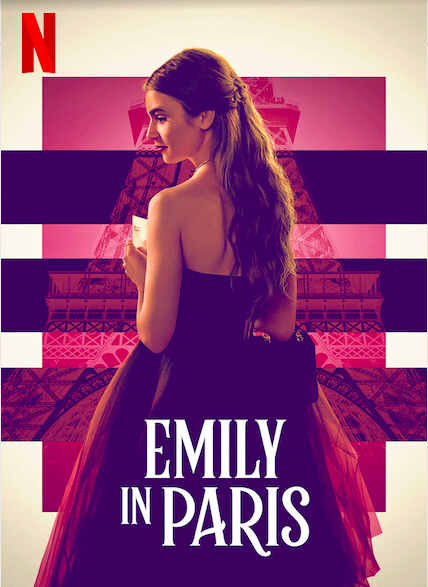 Netflix's original series "Emily in Paris" features a "The Devil Wears Prada" workplace environment where Emily, a young American, takes a job in Paris for a marketing firm with the intent to bring an American perspective to the competitive field of marketing. 
Paris, the city of love, with amazing food, beautiful scenery and a job waiting for Emily. The catch? The company is expecting someone else, and to make matters worse, Emily can't speak French. 
The ten-episode series was released on Oct. 2. It gains its name from Emily's Instagram profile, where she documents her new life in Paris and advertises her work. 
Similar to most classic feel-good rom-coms, "Emily in Paris" shares timeless messages about perseverance, following your passion and being true to yourself. These themes, along with the passionate romances, create an inspiring, entertaining show that entraps the viewer from the first episode. 
The plot follows Emily (Lily Collins,) a young woman from Chicago who moves to Paris for a job opportunity. As she tries to prove herself to the French marketing firm and gain her co-workers' respect, she discovers that it will be a lot harder than she first expected. 
When Emily first moves to Paris, she is written off as a stupid American who doesn't belong. Her co-workers criticize her and shut down her ideas. She is faced with similar hostility from her new neighborhood and discovers that life in Paris isn't everything she hoped it would be. 
As time goes on, she starts to prove herself as an intelligent woman who knows how to work social media like a puppet master. The show makes a social note toward the influence of social media and how each post is used to manipulate the users. Emily harnesses influence from social media and uses it to gain her co-workers' respect and prove that she is a valuable asset to the company. 
The viewers get a look into the beautiful scenery and culture of Paris through her posts. From the prettiest street in Paris to Vincent van Gogh's art exhibit and Paris Fashion Week, her profile shows the good in the city and allows a change in perspective from the negative atmosphere Emily first finds herself in.  
Similar to the classic 2006 film, "The Devil Wears Prada," Emily's boss is a woman who is a fierce force to be reckoned with. Sylvie (Philippine Leroy-Beaulieu,) faces the world with a stony exterior and stubborn attitude. Throughout the show, Emily works to connect with Sylvie and show her the importance of new ideas and having an open mind. 
The television show incorporates cultural awareness of Paris. It highlights the love, sensuality and beliefs of the city. The seductive characters and air of the city, questions the American standards of 'loyal' relationships and the difference between power and sexism. Emily learns new meanings of love, work and joy as she discovers the differences in culture. Love, she finds,  is not black and white, and it is something to be celebrated.   
"Emily in Paris" is worth the watch and will inspire viewers to travel, explore new cultures and persevere when things seem impossible.
Follow Alida on Twitter @AlidaBenoit.
About the Writer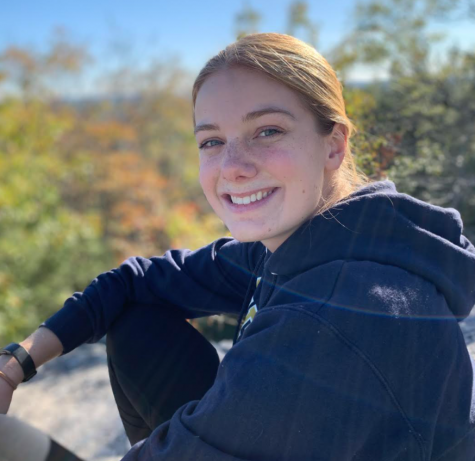 Alida Benoit, Asst. Arts & Culture Editor | she/her
Alida is a sophomore English major with a concentration in creative writing from Brunswick, Maine. Her passions include reading, writing, dancing, listening to new music, and playing with dogs. After graduation, she hopes to work for a publishing company and travel the world.

Follow Alida on Twitter @AlidaBenoit