Netflix's "Julie and The Phantoms" is the next "High School Musical," but with a spooky twist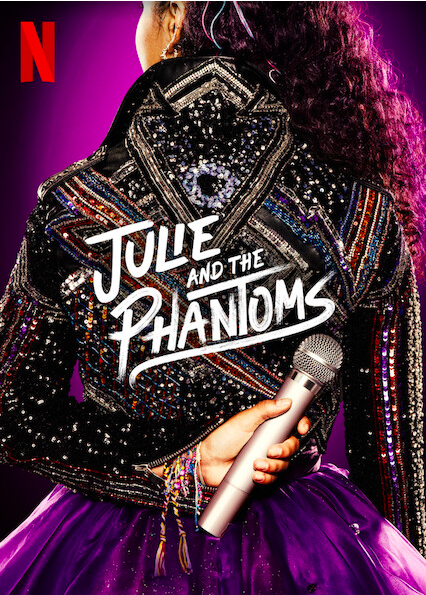 From executive producer Kenny Ortega, the influential director of "Newsies," "High School Musical" and "Hocus Pocus," comes Netflix's new original series, "Julie and The Phantoms." This coming of age story tells a moving tale about letting go of regrets, loving yourself and standing tall. 
The show, based on a Brazilian television series, "Julie e os Fantasmas" was released on Sept. 10 with nine 30-minute episodes. 
In the one-season show, Julie, a high school student with a passion for music, is struggling over the recent death of her mother. She wasn't able to play music since her mother died, a talent which she learned from her mother and an activity which they bonded over. She lost her spot in the school's music program as a result. 
When trying to clean out her mom's old studio, Julie accidentally summoned a pop punk band, Sunset Curve, from 1995. The group was hours away from becoming the next big hit when they died after eating bad hotdogs, leaving one of their members still living and their dreams forgotten. 
Sunset Curve and Julie unite to form their own band after realizing that Julie can help the ghosts become visible to the public. Through many plot twists, family bonding, evil magicians and love interests, the quartet forms Julie and The Phantoms under the hoax of being a holographic band. 
The group works to help Julie rediscover her passion for music and get noticed in her school. In return, Julie helps Sunset Curve determine why they are ghosts and what unfinished business they left behind.  
The show has many subtle similarities to "High School Musical," giving a nostalgic feeling to the plot-line and millennials to feel a connection with this children-oriented television show. 
The classic underdog and queen bee trope, as seen between High School Musical's Gabriella and Sharpay, is clear between Julie and Chrissy, the "it" girl of the school who is jealous of Julie's talent. The musical number, "I Got The Music," seems to come straight from East High School, with its school-wide dance performance of people singing in the hallways, dancing in the cafeteria and flipping off of lockers. This is similar to "We're All In This Together," and "Stick To The Statue Quo."
Similarly to "High School Musical" and many Disney original movies, the show sometimes borders on painfully corny scenes, where the actors try a little too hard and don't quite hit the mark. However, the musical numbers and underlying messages of letting go of regrets, moving forward and standing tall make up for these moments. 
There is a large amount of representation within the show, including many different family situations, races, ethinicities and Netflix's very first gay drummer. These additions alone are enough to make this show more enjoyable and inclusive than other Disney classics. 
The music is a classic punk pop genre, similar to Panic at the Disco!, All Time Low and The All-American Rejects. This is a sound that never fails to make you want to dance and scream the lyrics in your living room.  
Not only is this a fun, inspiring TV show for kids, it also reaches an older audience. This show is perfect for college students looking for a short, relaxing escape. It has strong feel-good energy, catchy songs and funny, likable characters that will carry you through the stress of midterms and offer you comfort when alone during a time of social distancing. 
And guess what? Ghosts can't hug either.
Follow Alida on Twitter @AlidaBenoit. 
About the Writer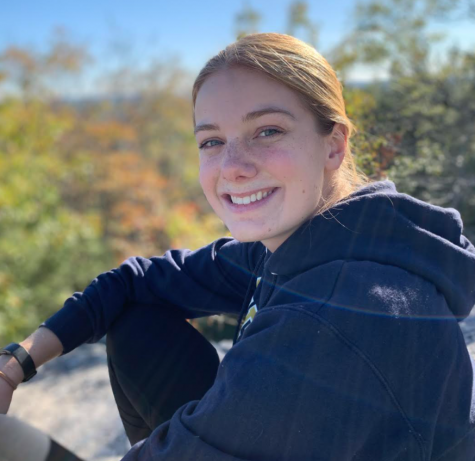 Alida Benoit, Staff Writer | she/her
Alida is a freshman English major with a concentration in creative writing from Brunswick, Maine. Her passions include reading, writing, dancing, listening to new music, and playing with dogs. After graduation, she hopes to work for a publishing company and travel the world.

Follow Alida on Twitter @AlidaBenoit