Opinion: Social isolation is damaging students' mental health
While being isolated from their peers due to the restrictions of the COVID-19 pandemic, college students are experiencing increased rates of anxiety, depression and loneliness, according to the U.S. National Library of Medicine National Institutes of Health. Social isolation physically protects individuals from COVID-19, yet can cause psychological health problems. 
With the stress of moving into college, students are facing fear and anxiety over the danger of COVID-19. According to the Centers for Disease Control and Prevention (CDC), many people are seeing the impacts of stress due to the global pandemic through their physical and mental health. 
The impacts of rising levels of anxiety and stress can cause changes in sleep patterns, eating norms and difficulty sleeping and concentrating– all dramatically impacting students. 
It can already be quite terrifying moving into college without knowing anybody, especially for myself having moved from a small town in Maine to the big city of Boston whilst not knowing anyone who lived here. It made me quite nervous, and having to figure out how to live on my own was jarring. I was also really nervous about the amount of schoolwork I would get and how I would be able to make friends with social distancing and masks. 
Now, a new obstacle has made it even more difficult for students to adjust to college life as they are not allowed to socialize as they usually would. With social distancing restrictions and health policies prohibiting students from gathering in big groups, their freedom on campus is limited. 
Schools in the Boston area, including Suffolk University, have made it quite clear that groups of 10 or more students are prohibited from gathering. There is also a two person limit to all dorm rooms and elevators. Those who break the guidelines face immediate punishment. 
Students are struggling to make friends and explore the city due to these restrictions. This makes campus activities extremely difficult to conduct, and limits the amount of social interaction of students on campus, consequently causing feelings of isolation and loneliness. 
These rules and policies are leaving college students no other choice than to spend a lot of time on their computers, alone in their dorm rooms. This creates an environment with an increased risk of mental health issues to arise– especially for those who already struggled with their mental health and used social interaction as a way to cope. 
Unfortunately, classrooms are not an easy way to make friends either. Even in-person classes have their limits. Sitting six feet apart and wearing a mask specifically limits the interaction between students leaving many to opt for remote learning. 
Many students are experiencing the negative effects of online learning, as well. The stress of time management and newfound independence, specifically for freshmen, are not easy to handle. Several students have reported that it is harder to learn and pay attention online. 
It can be hard to balance life as a college student to begin with. Now, with less access to resources such as in person tutoring, libraries and time with professors, the stress of remote learning is causing many students to feel overwhelmed, resulting in more anxiety cases than normal according to researchers. 
The CDC has provided a list of ways that can help to reduce stress during this difficult time. The list includes taking care of your body, specifically eating well-balanced meals, exercising and sleeping regularly. 
It also mentioned the idea of making time to unwind and not overwhelming yourself with COVID updates, such as cases and restrictions, on top of schoolwork. Try to connect with others the best you can and voice your concerns about your safety. 
Try to go outside even for a short while. You do not have to walk far. A little sunshine could help boost your mood. It is important to stay positive during this time and to know that we are all in this together. 
Follow Bryce on twitter @brycereagan1.
View Comments(1)
About the Contributor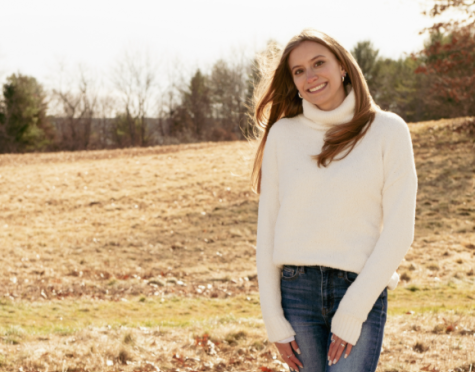 Bryce Reagan, Staff Writer | she/her
Bryce is a senior from York, Maine majoring in broadcast journalism. She loves to read and write, listen to music, explore the city, and hang out with friends. She also loves finding new and exciting things to do around Boston and back in her hometown. After graduation, she plans to try and travel as much as she can and hopefully be working in a newsroom.