'No panic!' tweeted Trump, after almost 200,000 Americans die from COVID-19
Journalist Bob Woodward released tapes to The Washington Post that showed President Donald Trump knew how dangerous COVID-19 was as far back as February.
Trump was heard calling the novel coronavirus "deadly stuff" in a phone interview with Woodward in February, according to Woodward's newly released book, "Rage." At the same time, Trump gave press briefings where he said the then 15 cases were going to go down to zero. These tapes came out on Sept. 9, the same day that the United States hit 190,000 COVID-related deaths.
When asked about the tapes at a press briefing on Sept. 10, President Donald Trump claimed to not know much of Bob Woodward's work.
Trump later wrote on Twitter that if Woodward "thought they were so bad or dangerous, why didn't he immediately report them in an effort to save lives?"
The president said he was acting as a leader by not voicing these thoughts publicly. Trump was quoted saying "I don't want to create a panic" at a White House event hosted to announce potential Supreme Court appointees.
Woodward had been conducting interviews with President Trump starting in December of 2019 to write his newest book, "Rage."
"Trump never did seem willing to fully mobilize the federal government and continually seemed to push problems off on the states," Woodward said, according to The Washington Post.
Instead, he said the issues were left to the states to take care of. This was seen with the lack of nationwide mask mandates and the singular stimulus check in April.
Woodward was not free from backlash online over having not released these statements from the president sooner.
"He put his book sales over people's lives, and the media gives him a pass," Twitter user @AndGilmor_ tweeted.
In an Associated Press interview, Woodward responded to these remarks by stating his priority was one of "getting the story out before the election in November."
On Wednesday, Woodward appeared in an interview with Lawrence O'Donnell on MSNBC. He told O'Donnell that after writing this book, he doubled down on his belief Trump was unfit for office.
One section of Woodward's book states that Trump was told by his national security advisor, Robert O'Brien that "This (pandemic) will be the biggest national security threat you face in your presidency." Trump was said to "pop-up" at this, but did not seem to respond otherwise.
Analyzing presidencies and possible corruption is nothing new to Woodward, who was a part of the two-person team that broke the Watergate scandal during Richard Nixon's presidency. The other half of the Watergate scandal team was Carl Bernstein, who also was skeptical of Trump's response to COVID-19 and the tapes discussed in "Rage."
Bernstein told Business Insider that he thought the tapes were "even graver than in Watergate," referring to the incriminating recordings Nixon had kept of discussions surrounding the 1972 robbery of the Democratic National Committee, which would ultimately bring down his presidency.
"He's a bulldozer to the staff and, quite frankly, to the country," Woodward told the Washington Post. "And he just says what he wants, and so there's no control. And this is one of the problems of the Trump presidency, that he doesn't build a team. He doesn't plan."
Follow Hailey on Twitter at @dangitshailey
About the Writer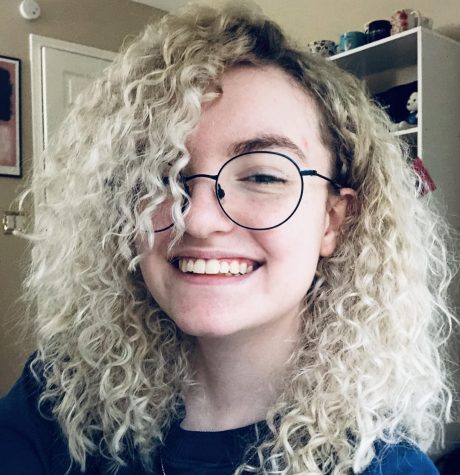 Hailey Campbell, Staff Writer | she/her
Hailey is a freshman from Houston, Texas, and is a political science major. She enjoys spending her free time collecting coffee mugs, catching flights and wandering museums. She has moved around the country a ton and will happily talk your ear off about it. After graduation, she wants to be a lawyer in a big city.

Follow Hailey on Twitter at @dangitshailey