Nation mourns "Notorious RBG"
Supreme Court Justice Ruth Bader Ginsburg died of complications of metastatic pancreas cancer Friday, a loss that was felt by many throughout the country. 
Ginsburg, whose health issues had been well documented in the past few years, was 87. She passed away surrounded by family at her home in Washington D.C. Her death coincided with Rosh Hashanah, the Jewish New Year. 
"Right now, women in the United States face a tremendous fight, especially with the possibility of a new Justice being elected before November," said Kerry Bartholomae, president of the Suffolk Women's Law Association. "We have to stick together and listen to one another. Our differences are what make us a force to be reckoned with."
Ginsberg, who was born in Brooklyn, New York, was appointed to the Supreme Court by President Bill Clinton in 1993. This made her the second woman in United States history to become a Supreme Court Justice. 
Ginsburg, also nicknamed "Notorious RBG" in 2013 after a Tumblr account with the same name, parodying Brooklyn rapper Notorious B.I.G., was known for being a champion of gender equality in the U.S. Ginsburg became a cultural icon in her later years for her commitment to keeping a liberal-leaning seat on the court despite her ongoing health issues. 
"Ruth Bader Ginsburg fought to the end, through her cancer, with unwavering faith in our democracy and its ideals," Former President Barack Obama said in a written statement late Friday night. "That's how we remember her."
The Liberty Medal was awarded to Ginsburg by the National Constitution Center on Thursday. Ginsberg received the award for "her efforts to advance liberty and equality for all," according to a statement from the Center.
According to NPR, Ginsburg's granddaughter said that just days before her death, Ginsburg told her "My most fervent wish is that I will not be replaced until a new president is installed." 
President Donald Trump added several new names to his shortlist of possible Supreme Court Justices on Sept. 10. Among those added were Texas senator and 2016 presidential candidate rival Ted Cruz, and  Senator Tom Cotton of Arkansas, both known for their staunch conservative views.
Senate Majority Leader Mitch McConnell said in a statement on Ginsburg's passing that  Trump's nominee "will receive a vote on the floor of the United States Senate." 
In 2016, McConnell blocked hearings on Supreme Court Justice nominee Merrick Garland, who had been nominated by then-President Barack Obama, and stated in a Washington Post opinion piece it was because the country was "in the midst of the presidential election process." McConnell called then-President Barack Obama a "lame duck president" in March of 2016.
Just hours after Ginsburg's passing, Amy Coney Barrett's name started circulating social media as a front-runner for the possible nomination. Barrett is a devoted Catholic, and has been open to overturning Roe v. Wade. In 2019, President Trump was quoted by Axios saying "I'm saving [Coney Barrett] for Ginsburg."
Follow James on Twitter @james_bartlett8
Follow Hailey on Twitter @haiIeycampbell
About the Contributors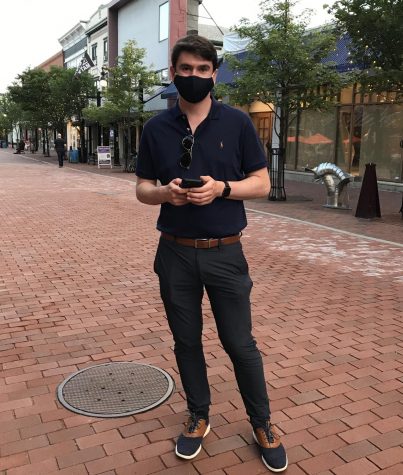 James Bartlett, Photo Editor, SJ Podcast Host | he/him
James Bartlett is a sophomore studying print and web journalism. Originally from Lowell, Massachusetts, James enjoys Boston sports, as well as the arts scene Boston has to offer. James has a strong interest in political journalism.
James is also the host of The Suffolk Journal Podcast.
Follow James on Twitter
@James_bartlett8
Email him at
[email protected]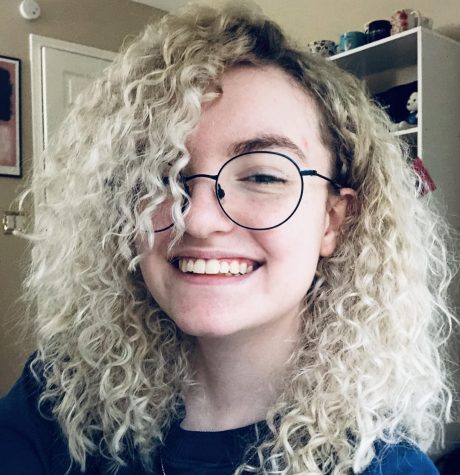 Hailey Campbell, Staff Writer | she/they
Hailey is a sophomore from Houston, Texas, and is a political science major. She enjoys spending her free time collecting coffee mugs, catching flights and wandering museums. She has moved around the country a ton and will happily talk your ear off about it. After graduation, she wants to be a lawyer in a big city.
Follow Hailey on Twitter
@haiIeycampbell