Shooting for champion status
Lady Rams have shot at NEHC title in just their second season
The Suffolk women's hockey team is only in their second year of existence, but this season they find themselves the only Suffolk team still standing in the playoffs out of all the winter sports.
A 2-1 win over the University of Southern Maine on Feb. 29 lifted the Lady Rams to the New England Hockey Conference (NEHC) Championship, which they'll play in this Saturday at 3 p.m. Last season, the team would exceed all expectations making it to the NEHC Quarterfinal game.   
Coming into the winter, the Rams sat second in the pre-season NEHC rankings. However, the Rams would not hold this standing for long. The team went 8-14-3 in the regular season, even enduring a five-game losing streak at one point. By the time playoffs rolled around, they would be the six seed.
"Coming into this season we thought we were just going to be on top, have everything lined up for us and be in the second slot again like we were last year," said sophomore Sydney Tietz. "We just weren't there. The season just didn't go how we wanted it to, which was fine because it's not about how you start, it's about how you finish."
As sophomore Shana Cote said, the playoffs are a "whole new season," where the team believes they have a chance to prove themselves. Team chemistry on and off the ice has contributed to a successful run that has brought them this far. In postseason play, the Lady Rams have only allowed their opponents to score one goal.
Moving into the Championship game, the Lady Rams will be confronting their biggest challenge yet in facing Norwich University. The team went 19-4-2 in the regular season, scoring 123 goals. This postseason, the Cadets haven't allowed a single goal and have scored 19 times.
While Norwich is impressive on paper, head coach Taylor Wasylk said that her team has "nothing to lose." She explained that resilience has been the team's strong suit. Wasylk cited their game vs Salem State on Dec. 7 in which they were down 3-0, but scored seven unanswered goals to take the contest 7-3.
In Saturday's Semifinals game, the team found themselves up 1-0 after Maddy Burton scored her second goal of the season. Southern Maine would respond five minutes into the third period, tying the game 1-1.
"A month ago, we would have given up right then," said Wasylk. "The team would have shut down, the bench would have got quiet, we would have slowed down a bit and we didn't at all. The shift after they scored we played great, and two shifts later we were all over them. They got a penalty, we got a powerplay and we scored."
"[Coach Wasylk] believes in us," said Cote. "She knows that we're good and that we can get places. I think a coach that believes in the players definitely helps the team get further. She's been in our shoes. She played hockey throughout her college career too."
The support from their coach hasn't been the only motivation keeping the team going. Tietz explained that players from other teams on campus have been showing their support for the Lady Rams.
"We're the only team left now in playoffs so it's huge to have other teams whose seasons have ended but they're still there to watch us and cheer us on," said Tietz.
In the coming week the team will continue to watch film and evaluate what adjustments they need to make in order to stack up against Norwich this Saturday. They hope to continue the push towards bringing a Championship trophy back to Suffolk.
"Honestly I think it's unreal," said Tietz. "Not everyone can say in their second year…a new team, that they're going to the championship game. It doesn't happen."
Leave a Comment
About the Contributors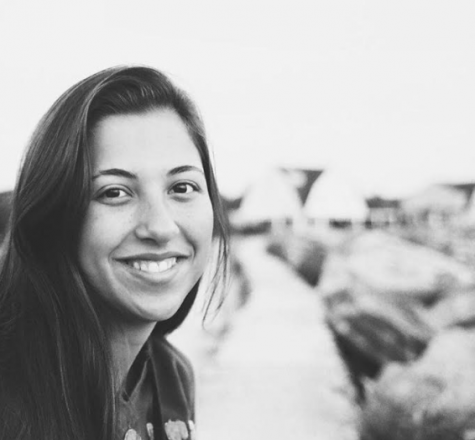 Hannah Arroyo, Sports Editor | she/her
Hannah Arroyo is a junior, the Sports Editor, and a Broadcast Journalism major who hopes to work in sports media someday. She passionately follows New England sports and can often be found exploring new spots in Boston. She enjoys going to Fenway Park, searching antique stores and pranking her friends. By writing for The Journal, she hopes to improve her journalism skills and eventually explore writing stories that differ from sports.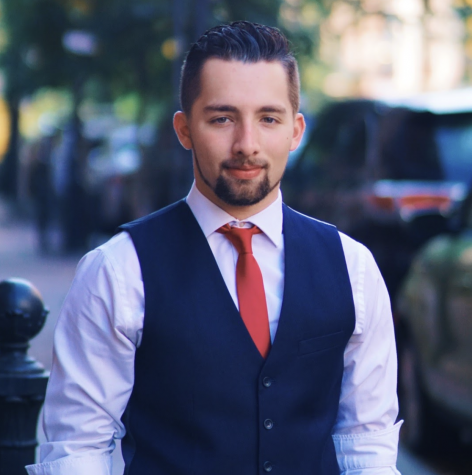 JD Conte, Sports Editor | he/him
JD is a senior from Wallingford, Conn. double majoring in political science and broadcast journalism. Aside from writing for the journal, JD can often be found in Studio 73 working on his broadcast skills. Off-campus JD can be found watching all the Boston and UCONN sports teams. He enjoys spending time with his family and friends in various spots around the city, especially in East Boston and the North End. After graduation JD hopes to work in a newsroom full-time or pursue a career in the sports industry.
Follow JD on Twitter
@jdconte617
Email him at
[email protected]