Men's basketball brings talent back on the court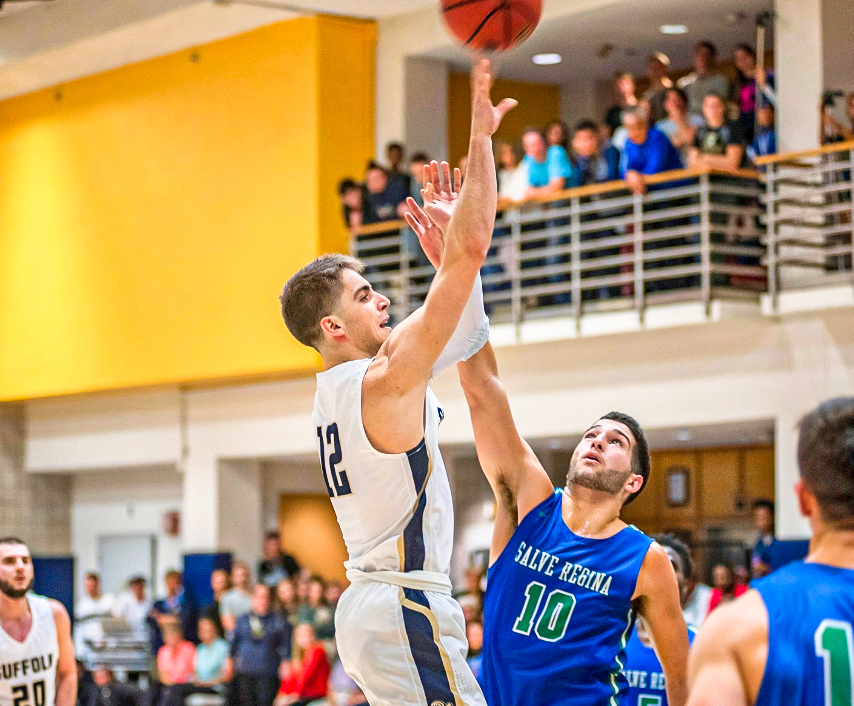 The 2018-19 men's basketball season was a productive one. The team made monumental leaps in its overall performance and is looking to make another one this year.
After finishing the season tied for first place in the conference at 18-8, they ultimately fell short of the Great Northeast Athletic Conference (GNAC) title after suffering a loss in the quarterfinal matchup against the University of Saint Joseph Connecticut with a score of 95-84. There were several factors that played into this loss, but the team worked ruthlessly this offseason to become stronger on and off the court to prepare to make another run at the championship.
Team captains Thomas Duffy, Jonathan Eng, George Grillakis and Cameron Powers highlighted what their team has been doing to improve on their weaknesses, as well as perfect their strengths.
"We had to play three games in four days," said Duffy in reference to last year's quarterfinal loss. "You could tell we were fatigued by the end. When we played we weren't sharp, and we got beat by a talented team."
The team was stellar on the offensive end last season; putting up a season average of 79.3 points per game while shooting 46.2% from field goal range and 40% from behind the arch. A large part of this success comes from the selflessness of the team.
"I think we're all pretty talented, but we also have that sense of humility where we can accept whose night it will be," said Duffy. "You can be a great player and it might not be your day, we have no problem passing the torch off to the next guy to get the job done. As a team there's no selfish play."
A large part of being selfless on the court comes from the team's bond off the court. Other than practice and workouts, the team also takes part in team movies, team brunch, and Sunday football to help create a tight chemistry, and to ensure that the freshmen feel as if they are a large part of the team as well.
"We have a high tolerance for no bullying," said Eng. "We all get along. We make sure it's a good environment all around."
All four captains were in unison and said the majority of their weaknesses last year resided on the defensive end of the court.
"Our number one focus is defending," said Powers. "All five guys need to be connected on the court."
On top of rehabbing previous injuries, improving defense has been the number one goal for the team.
"The weight room has been huge for us," said Grillakis. "Last year two of our biggest weaknesses were defense and rebounding. One way to solve that is with the weight room. I don't see too many teams pushing us around this year."
Although it is clear that the team is flooded with hard work and determination, a large part of the massive improvements can be credited to the newly refurbished facilities inside of the Ridgeway Center of Suffolk University combined with the newly hired full time trainers.
As the four captains prepare to start their senior campaign, they look back at all they have accomplished in their previous years, as well as keep their mindset on being the best team they can.
"We want to win the GNAC. We want to go deep into the NCAA Tournament," said Grillakis.
The 2019-20 season certainly has the potential to be a historic one for the Rams. Their season tips off at the Babson Invitational on Nov. 9 and 10 versus Salem State and Babson. Their home opener is Nov. 16 against Lasell.
About the Contributor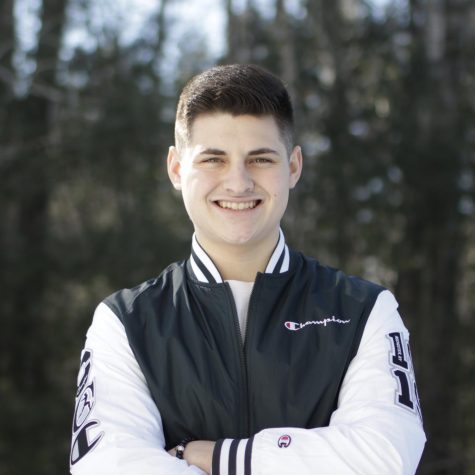 Nick Milano, Assistant Opinion Editor | he/him
Nick is a sophomore broadcast journalism major from Pelham, New Hampshire. His main passions include sports, specifically football and basketball, photography, and writing. Nick's future goals include becoming a sports analyst and creating a large social media presence.
Follow Nick on Twitter
@NickMilano12
Email him at
[email protected]