Boston youth take part in Global Climate Strike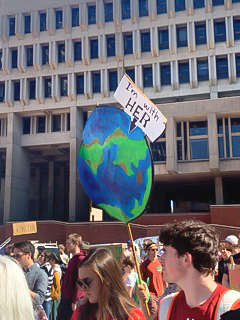 Hang on for a minute...we're trying to find some more stories you might like.
On Friday, Boston joined over four million people across 163 countries in a global climate strike led by youth in what they are calling "the fight for their lives."
The strike was inspired by Greta Thunberg, the 16-year-old activist that has inspired a global revolution for her protests against the Swedish parliament. She is about the same age as most of the organizers for Boston's Climate Strike, who are all under 20 years old.
In Boston, the strike started at 10 a.m. in City Hall Plaza, as young activists worked to create signs and build community with each other. High schools and colleges around the Boston area promised to excuse absences for those attending the strike, with parental permission, which resulted in the crowd consisting of mostly students, teachers and professors.
Peter Stucz, a sophomore entrepreneurship major and sustainability minor at Suffolk University, joined thousands of Bostonians in an effort to make a difference. Like the other youth at the strike, Stucz wants to see action on climate change from every generation– especially his own.
"I am fed up. I want to march and stand up for my rights and I believe that the world is all we have and we have to keep what we need," said Stucz. "Boston is a college city and this is the youth, this is our next generation. This is where we need to be going."
Olivia, 23, from Lincoln, Mass., traveled to Boston early to help other participants make signs.
"Our world is at a tipping point, where we have to stand up for our right to have a future," said Olivia. "If we can take control by voting and by demanding that the government take action, we can actually make the choices that we can make in order to secure our future in the world."
There were both local and national demands made by the Massachusetts Climate Strike according to the Boston Climate Strike Demands document.
The Boston chapter of the strike demanded Mass. government officials view the climate crisis as an immigrant crisis and not cooperate with the U.S. Immigration and Customs Enforcement (ICE). They also demand suspending the use of fossil fuels and a state-wide declaration of "Climate and Ecological Emergency."
On the national level, the U.S. Youth Climate Strike Coalition set out a list of demands, according to their website.
The first is the adoption of the Green New Deal with a focus on eliminating the use of fossil fuels. The second is respect of indigenous land and sovereignty, especially the treaties associated with those lands. These are followed by demands for environmental justice, protection and restoration of biodiversity and sustainable agriculture.
"Boston needs to commit to 100% renewable energy. We just cannot afford to be investing one more cent in fossil fuel energy," said Olivia. "We need to adapt the Green New Deal to restore the economic promise of our country, especially for young people."
The strike continued on with different speakers from around Boston, including; Gina McCarthy of Harvard C-CHANGE, Saya Ameli Hajebi and Jeremy Ornstein of the Sunrise Movement, Ahris Ilyas of Youth-On-Board, Boston City Councilor Michelle Wu and The Reverend Mariama White Hammond of the Ministry for Ecological Justice in Dorchester.
Rev. Hammond highlighted the need for change by addressing the national demands of the strike.
"The problem isn't just that we are powering our world on fossil fuels, the problem is that for too long we have powered our world on injustice. We have all around the world allowed for indigenous people to be attacked, stolen from and disrespected in unacceptable ways," said Rev. Hammond.
After the speakers, the strike moved to the statehouse, where thousands of people stood in hopes of being heard by elected officials. 
Among the crowd going to the statehouse, Stucz believes that with Suffolk housed so closely to the lawmakers, the university could benefit from the demands of the strike.
"Suffolk is doing a good job with energy, but I feel like we can do more. I feel like all the cafes and dining halls on campus should have biodegradable plastic," said Stucz. "I want to see all Suffolk students here today, as well as professors."

About the Writer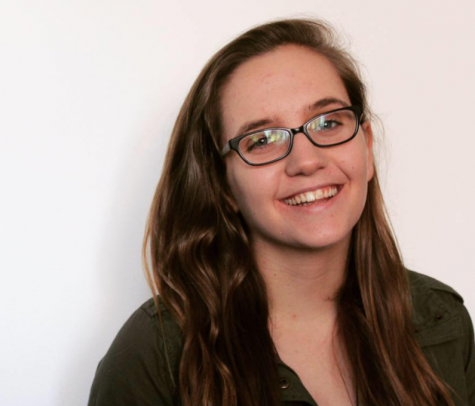 Kaitlin Hahn, News Editor
Kaitlin Hahn is the News Editor for the Suffolk Journal. She is a print journalism major and an English minor from Southern California. Kaitlin is also...