This week in SGA…
Hang on for a minute...we're trying to find some more stories you might like.
On March 28, SGA passed a resolution written by Senator-at-Large Jared Marshall that recommends Suffolk fix inconsistencies in assignment grades and final grades.
The resolution stated that not all faculty currently list a final grading scale in their syllabi, despite this being a requirement in College of Arts & Sciences (CAS) and the Sawyer Business School (SBS), and that faculty use different numerical grading throughout SBS and CAS courses.
The resolution recommends that all CAS and SBS courses "shall have their final grading scale listed in their respective syllabi in a clear and concise manner," and all courses shall adopt these numerical values for final grades: F: 0-59, D-: 60-63, D: 64-66, D+: 67-69, C-: 70-73, C: 74-76, C+: 77-79, B-: 80-83, B: 84-86, B+: 87-89, A-: 90-93, A: 94-100.
Under the resolution, all CAS and SBS faculty "shall strictly adhere to the numerical values of these assignment and final grades, except in the case of rounding up a Suffolk University Student's final grade."
About the Writer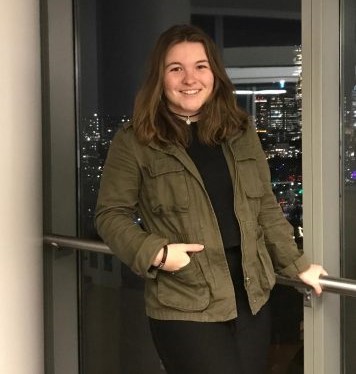 Caroline Enos, News Editor | she/her
Caroline is a double major in print/web journalism and government. When she isn't stressing over deadlines, Caroline spends her time drawing, listening to old music or going on the occasional but far too infrequent run. Caroline is from Gloucester, Massachusetts and very passionate about politics and activism. She hopes to work as a journalist or in politics.