Italy & Israel: Global Travel Seminars inspire students
While some students spent their spring break relaxing in warm weather, others chose to travel overseas to participate in the Sawyer Business School's Undergraduate Global Travel Seminars. This year, nearly 30 Suffolk University students ventured to Israel and Italy to explore the business and culture in the city – growing both personally and academically along the way.
"As a business student, [the travel seminar] definitely helped me improve how I communicate to people within the field," said junior global business and ISOM major Francis Green, who participated in the Italy trip, in an interview with The Suffolk Journal. "As a person, that travel seminar completely changed who I thought I was."
Overseen by the Sawyer Business School, Global Travel Seminars are three-credit business courses that give students the opportunity to travel to another country and present at global businesses. This program has allowed students to expand their skills and understanding of the world of international business.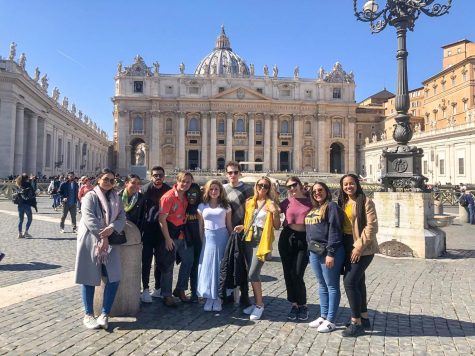 Ever since Michael Behnam, current Dean of Graduate Students and Director of Global Travel Seminars, first introduced the program to the Suffolk community in 2006, the primary goal of the Global Travel Seminars has been to give students an experiential learning opportunity.
"Here is an opportunity, in a very concise way – for a week or 10 days – where students can work together and be challenged with a case study at the organizations that they visit," said Behnam in an interview with The Journal. "[Students] work through these challenges, present in front of these executives and, at the same time, see what is special about the destination that they are going to."
There are three undergraduate Global Travel Seminars held every year, each one to a different country – Israel, Italy and China. The trips to Israel and Italy take place over spring break while the China seminar is in May.
All courses are structured to have three classes before the trip and then one final class after the trip to reflect. According to Behnam, specific professors are chosen for each trip based on both their business and cultural backgrounds in order to ensure that students are fully prepared for all aspects leading up to, during and after the trip.
"Our travel seminars are all developed and led by people who are experts in the destination or are experts in the type of industries where we are visiting," said Behnam.
Marketing Professor and Executive in Residence David Hartstein co-led the trip to Israel with Assistant Professor of Management and Entrepreneurship Chaim Letwin. Referred to in the business community as the "start-up nation," Israel is home to a variety of rapidly growing businesses.
As an entrepreneur and Israeli himself, Hartstein feels that Israel is a great place to expose aspiring students to a new spectrum of businesses in a changing market.
"Israeli people have become more entrepreneurial," said Hartstein in an interview with The Journal.
Throughout the trip, the group worked with five different businesses. Some, like the Israeli Innovation Authority, were large companies while others, like Made in Jaffa, were just starting up.
"We were able to meet with Made in Jaffa after meeting with the Israeli Innovation Authority," said Letwin in an interview with The Journal. "Made in Jaffa actually received support from the Israeli Innovation Authority so it was really interesting to see how the businesses worked together."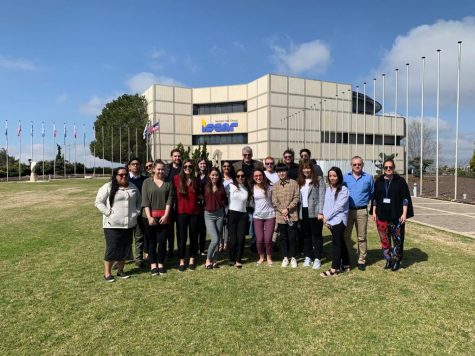 In preparing students for the trip, the Global Travel Seminars emphasize the importance of understanding the culture of the destination. Students have to research the culture of the nation and prepare a presentation for the businesses they are visiting.
Hartstein and Letwin explained that although this pre-departure work helps students to understand the business of the country better, it is not until students experience Israeli culture first-hand that they develop a greater appreciation for it.
"Because of how the media portrays Israel, people have different thoughts of what it's going to be like," said Hartstein. "Once they get there and are interacting with the people and the culture, they find the country, the people and the businesses to be very hospitable."
When they weren't presenting to businesses, students on the Israel trip visited Nazareth, Yardenit, Caesarea, the Western Wall in Jerusalem, the Dead Sea, Jordan River and many more.
"We had eight students become baptized in the Jordan River," said Letwin. "Everyone said it was a life-changing experience, we had a really good group of students."
Students were required to do write journals reflecting on their experience. According to Hartstein and Letwin, these journals served to articulate the transformative process that students go through, both academically and personally, during the trip.
"You have a certain perception of the country before you get there because of how the media portrays Israel," said junior marketing major Haleigh Urbowicz in an interview with The Journal. "As you learn more and meet more people that perception really begins to evolve and you learn that it's really multi-faceted. It's really good to have those journals to look back on to see how your experience went and how you changed and your perspective changed along the way."
Although they were in different countries, students on both trips found the Global Travel Seminars to be a personally transcendent experience.
Assistant Professor of Entrepreneurship and co-leader of the Italy Global Travel Seminar Jenni Dinger feels that one of the most rewarding parts of teaching the seminar is seeing how students grow more confident and communicative throughout the week.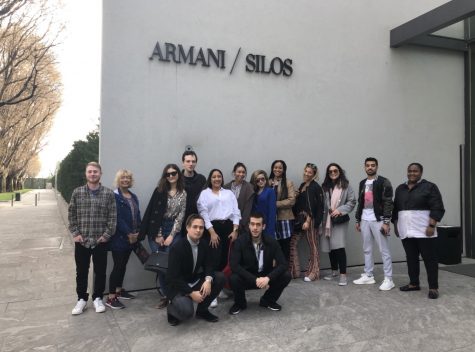 "Students were very excited to interact with the business owners, one of the business owners we met was prince," said Dinger in an interview with The Journal. "Many of our students have traveled before, but to have the inside view of the businesses and to understand their economic decisions and those dynamics is something they don't get on vacation."
Dinger, having studied abroad in Italy herself nearly 20 years prior, co-led the Italy trip with Professor of Management and Entrepreneurship Suzyn Ornstein. During the week the group traveled to Florence, Milan and Rome to explore the diversity of businesses in the country.
Dinger explained that Italy is built from a very family business heavy economy – one that many Suffolk business students could relate to. Fiorano Winery and Tal Milano, both family owned businesses, were just two of the five businesses the group met with.
"So many of our Suffolk business students come from families that have businesses," said Dinger. "I think it's so important for them to see how that plays out over time."
In Italy, students found that the combination of cultural sites and business interactions empowered them as individuals.
"I had a goal to make and maintain connections in Italy," said Green. "A lot of the business connections were made in Italy, but you kind of had to step outside of your boundary to make those connections. My communication and networking skills greatly improved."
Regardless of the location, business students who participated in either of the Global Travel Seminars this spring break found them to be even more instrumental in their personal growth than they had originally anticipated.
"I think it was really beneficial because as a business student in Boston you get a really North American/United States perspective on business which is very much that failure is not an option," said Urbowicz. "In Israel that's not really the idea. They look at failure as a way to learn and grow. They see it as a stepping stone. That really helped me as a business student because it showed me that I can fail and I can really put myself out there with what I want to do without worrying about falling on my face because there's always going to be that other stepping stone."
The experiential learning aspect of the Global Travel Seminars helps to foster growth on all levels. Behnam feels that they play a key role in shaping each student to be well-versed and globally aware in the world of business.
"[Students] become able to reflect on what they've done, take that learning, and apply it the next day – they've learned a technique on how to consistently improve," said Behnam. "Employers are not going to care about the chapter in the marketing textbook you memorized, they want to know what experiences you've had. This experience gives students a story to tell."
About the Contributor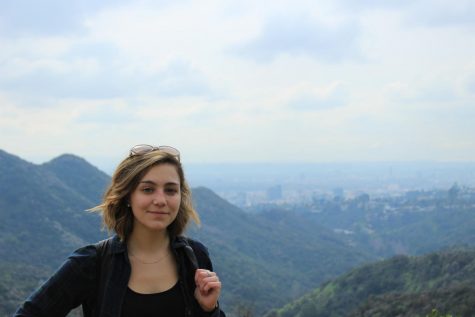 Amy Koczera, World News Editor | she/her
Amy has been writing for The Suffolk Journal since fall 2016. In addition to being the World News Editor, she is also the treasurer of the Suffolk Jazz Band, a Teaching Assistant, Resident Assistant, a member of The Journey program, and a Project Leader for the Center for Community Engagement. Amy is originally from Dartmouth, MA and studies Broadcast Journalism with a minor in Philosophy. When she's not in the Journal office, you can find her at the gym, the Esplanade or walking around campus wearing a backpack that's twice her size.
Follow Amy on Twitter
@AmyKoczera