Suffolk cross-country continues to dominate conference
With two teams that keep on improving their placings this season, the Suffolk men's and women's cross-country teams are destined for success.
For the men, October has been special as they placed third of 19 in the Suffolk Invite and third of nine in the Great Northeast Athletic Conference (GNAC) Championships. The women have been no different, as they placed fourth of 19 in the Suffolk Invite and second of 19 in the GNAC Championships.
Emma Weisse is a junior on the women's cross country team who joined the team with four years of high school outdoor track on her resume. She has already made a huge impact for the Rams, one that spans into the history books. Weisse was recently named GNAC Runner of the Year and was also the first women's runner in Suffolk history to win an individual race, which she did at the GNAC Championships.
"It is pretty surreal that I was able to be the first woman from Suffolk to win an individual race," Weisse said in an interview with The Suffolk Journal. "I give most of the credit to coach Will Feldman for getting me there."
It is no surprise that Weisse credits Feldman so heavily, as the head coach is on year 11 of coaching cross-country. In his second year at Suffolk, Feldman's wisdom has elevated both teams to new heights, and that is why he was named GNAC Women's Cross Country Coach of the Year. He was the first Suffolk coach to be voted on by his peers for the award.
"I am flattered that I got the award because all of the other coaches vote on it. It comes down to what my peers thought of what we had accomplished," said Feldman in an interview with The Journal. "It means a lot, but I credit the award to what the runners have been able to do this year."
With how much the coach and teammates credit each other, it is not hard to tell that the team's work ethic is as strong as ever. The Rams practice six days a week and even on their day off, they are still training together.
"My teammates are the light of my life and there is nobody I would rather wake up at 5 am with everyday," said Weisse. "We are such a young team so everyone still has so much potential and genuinely wants to get better and keep building."
Over on the men's team, freshman Matyas Csiki-Fejer has shined. Csiki-Fejer became the first men's cross-country athlete from Suffolk to walk away with the GNAC Rookie of the Year award. His success does not stop there either, as he finished fourth of 85 individually at the GNAC Championships while earning all-league honors, making him the first male Rams runner to win the award since 1998.
"I was not surprised when Csiki-Fejer got GNAC Rookie of the Year. He is one of the top freshman in New England right now," said Feldman.
Csiki-Fejer also broke the school record for the 8k run with a time of 25 minutes and 39 seconds. With the men's team being so young with four freshman, the future is very bright.
Both cross-country teams will head out to Brunswick, Maine on Nov. 10 for the NCAA Division III Regional Championships. With both teams recent performances, they look to carry the momentum and optimism onward.
"The boys and girls teams have accomplished a lot this season so I cannot wait to see what else we can do in the future," said Weisse.
Leave a Comment
About the Contributor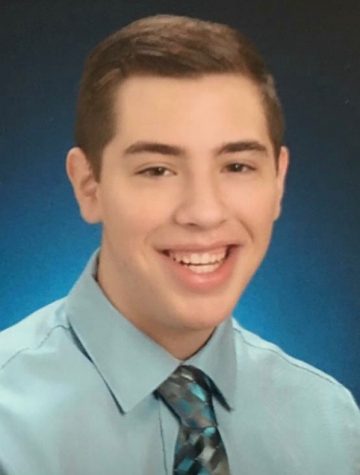 Sean Cushing, Assistant Sports Editor
Sean Cushing is a Junior from Methuen, Massachusetts. He is a Broadcast Journalism major and  as the assistant sports editor, Sean hopes to find a career in sports broadcasting or writing. Sean loves all Boston sports, but his favorite team of all is the Red Sox. After college, Sean hopes to find a job in Boston, so he can cover his favorite teams.