Women's golf repeats as champions of NEIGA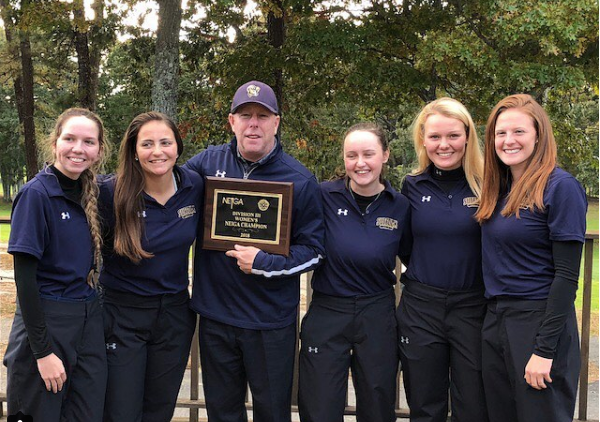 This year, the Suffolk women's golf team came into the New England Intercollegiate Golf Association (NEIGA) Championship as the returning champions. Going into the tournament on Oct. 21, the team had plans to leave with the same title and that is exactly what they did.
The tournament kicked off with lots of rain and wind, making it difficult for golfers to produce low scores. The team did not let that throw them off though, as they finished the first day of play with a 40-stroke lead. Junior Aine Dillon played a big role in obtaining that 40-stroke lead, as she scored an 89 on the first day to take the individual lead.
"Coming into the first day, we were looking to start off with a good score and hopefully a lead on the other schools going into day two," said Dillon in an interview with The Suffolk Journal.
The team's success did not stop after day one though. After coming out of the first day with the lead, the team went on to win and finish the tournament with a combined team card of 716. This was 78 strokes ahead of the second-place team, Rhode Island College. Husson was the final team in the tournament and they finished in third place with a score of 803.
Many factors contribute to a win, but coaching is one of the most important ones. Head coach Joseph Parker knows this and that is why his help has been so critical for the team.
"Coach Parker is the one we owe our success to," said Dillon. "He does a great job having everyone improve once they are here and I have seen him improve as a coach as well. He is the driving force of our team."
Parker has mutual respect for the team. He always put in his best efforts when it comes to recruiting, practice, emphasizing hard work and more. The team has also put in a lot of time into golf this season, and he could not be more happy with the outcome.
"There is tremendous pressure to win any tournament but to repeat in those weather conditions was an amazing accomplishment," said Parker in a interview with The Journal. "I am just so proud of all the ladies."
Dillon and McKenzie McGrath stood out in the tournament as they both individually placed within the top three among all golfers. Dillon was the medalist finishing with the best overall score, and McGrath placed not far behind in third place.
These placings are one's to remember, especially for Dillon. This was the first time any women's or men's golfer from Suffolk individually won a tournament. Both her and McGrath's hard work was reflected in their placings as practice remained one of the most important tasks for both golfers.
"We really did not take any days off, so I believe practicing got us to where we are today," said Dillon. "Even when the weather was bad we always had some sort of practice."
McGrath also said that practice the week prior was very productive for the team, as it allowed them to individually work on parts of their game that needed improvement. All five golfers of Suffolk's team came with confidence, and it showed.
"Despite the awful weather conditions, we all still managed to play well which was awesome to see," said McGrath in a interview with the Journal. "When the five of us are all playing well, it is hard to stop us."
The NEIGA Championship marks the season for everybody, but for McGrath, it marks the end of her collegiate golf career. She is also a softball player at Suffolk, so golf in the spring is unforeseeable. McGrath will miss golf in the spring but is thankful that she left as a back-to-back NEIGA champion.
"These past few years have truly been the best and I am definitely going to miss the team," said McGrath. "To end on such a high note like winning back to back championships was the best possible way I could have finished out my college career."
For the rest of the team, the off-season conditioning program starts on Nov. 5. The Rams look forward to competing on the green next spring but for now, the team remains on top.
Leave a Comment
About the Contributor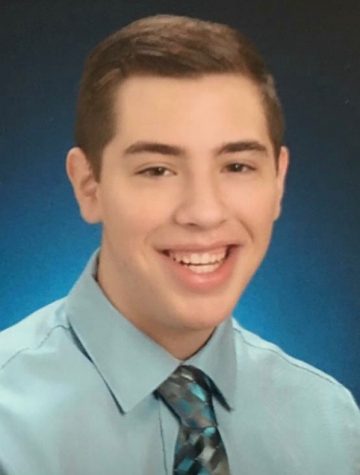 Sean Cushing, Assistant Sports Editor
Sean Cushing is a Junior from Methuen, Massachusetts. He is a Broadcast Journalism major and  as the assistant sports editor, Sean hopes to find a career in sports broadcasting or writing. Sean loves all Boston sports, but his favorite team of all is the Red Sox. After college, Sean hopes to find a job in Boston, so he can cover his favorite teams.