Suffolk seniors cap off collegiate careers
For the past four years, Melissa Adamo and Veronica Bernardo have remained consistent players for the Suffolk women's soccer team. Entering their first year of collegiate play in 2015, the two captains came onto the team along with a group of seven other freshmen. Today, they are the only ones from that group remaining.
"We have been through all of the highs and the lows, but we always stuck together," said Adamo is a recent interview with The Suffolk Journal.
Being a college athlete is a lot to balance. Whether students have classes, internships or another job, it is tough to find time for a college sport. When times would get tough, Adamo and Bernardo always remembered why they started playing in the first place: for the love of the game.
"It is a big commitment that a lot of people do not anticipate, but we have always been up for the challenge because this is a sport we love and want to play. I'm glad we got to see it through and now have something to be extremely proud of." said Adamo.
In her first year coaching, head coach Ashley Van Vechten understood how hard Adamo and Bernardo had worked to get to their senior year. It was clear to Van Vechten who would be leading the team for the 2018 season.
"They have the ability to motivate their team and get them moving in the right direction. We are talking two seniors who truly care about the success of the team and the program," said Van Vechten in a recent interview with The Journal.
Whether it was little tasks like carrying gear for the team, or pivotal objectives like managing conflict or adapting as a team, Adamo and Bernardo were always there to get the job done. In the long run, hard work always pays off and that is why Adamo and Bernardo were named captains of the team this past year.
"Being chosen as captain was a huge accomplishment to us," said Bernardo in an interview with The Journal. "We worked really hard since freshman year to get where we are and be leaders so to be recognized by our teammates as well as coaches has been an amazing feeling."
Maintaining meaningful relationships off the field has been key for the team. With Adamo and Bernardo being the only seniors, and two of the four upperclassmen on the team, it was their job to make sure the underclassmen felt at home.
"If we did not have such a close bond off the field, it would have been a difficult season. The bond that we all created is something to be extremely proud of," said Bernardo.
There are a lot of different types of leaders, but one leadership aspect that Adamo and Bernardo have embraced is service leadership. While some captains look at the title as a feeling of dominance over the other players, Adamo and Bernardo have never felt this way. The team has always come first.
"Adamo and Bernardo have always put the team over their personal ambitions or what they think is best for them. I have leaned on them heavily throughout the season and so have their teammates," said Van Vechten.
Unfortunately, all great experiences come to an end. Even though both captains have built something that will last a lifetime, it is always tough to say goodbye.
"It was a long ride, but it was a great one. There were lots of highs and lots of lows but I could not have had a better experience and I am so glad I decided to come to Suffolk and join the soccer team," said Adamo. "This team is truly our family, they got us through everything."
Although the year is coming to an end, there is still some business to be taken care of for this women's soccer team. Currently ranked 10th in the Great Northeast Athletic Conference, the team looks to get within the top eight and make a run into the playoffs.
The team has faced a lot of adversity, with many injuries including a torn ACL and two concussions. Despite this, Adamo, Bernardo and the rest of the team know that they can compete. It is going to be tough, but they understand how to get the job done.
"Keeping everybody's mind in the right place and staying focused as well as having the mentality to go out there and compete is what we need to finish the season strong," said Bernardo.
No matter how the season ends, there is no doubt that Adamo and Bernardo are proud of what they have done for this program. Having fought through many obstacles already, Suffolk women's soccer looks to finish strong with a playoff berth. With three conference games left, and two leaders like Adamo and Bernardo guiding the way, the team remains optimistic going into the late part of the season.
Leave a Comment
About the Contributor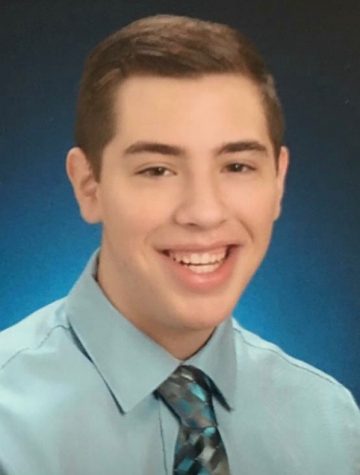 Sean Cushing, Assistant Sports Editor
Sean Cushing is a Junior from Methuen, Massachusetts. He is a Broadcast Journalism major and  as the assistant sports editor, Sean hopes to find a career in sports broadcasting or writing. Sean loves all Boston sports, but his favorite team of all is the Red Sox. After college, Sean hopes to find a job in Boston, so he can cover his favorite teams.