Cross-country dominates, aims for strong GNAC finish
As the sun rises early in the morning and students get ready for class, the Suffolk University men's and women's cross-country teams are wide awake and at practice for 6 a.m.
Under the guidance of second year head coach and Suffolk alum Will Feldman, the program has gone through an extensive growth period in his short tenure. On Oct. 12 both teams were able to compete in their first ever home meet, The Suffolk Invite, at Franklin Park in Roxbury.
"The enthusiasm that this group has for the school, running and the team makes me that much more proud to say that I ran at Suffolk," said Feldman in an interview with The Suffolk Journal. "They're just a great reflection of the school."
Both groups had a successful finish on the day with men's placing 3rd of 19 and the women's close behind placing 4th of 19 in their respective races.
For the women's team, junior Emma Weisse individually finished in first place with a time of 19 minutes 14 seconds. For the men, freshman Matyas Csiki-Fejer crossed the finish line second with a time of 27 minutes 5 seconds.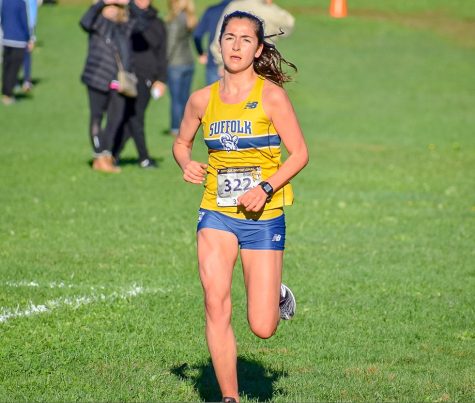 "We might as well be a co-ed team," said Weisse. "Everyone is so open and our personalities play off of each other."
Both the men's and women's teams got a fresh start this season as there are only two upperclassmen combined between the two teams. Weisse and Emily Manfra are the two lone juniors on the women's team and their chemistry helps them excel as captains.
"When I joined cross-country freshman year we were an extremely small program, with basically no expectations as both our men's and women's teams had consistent losing records," said Manfra in an interview with The Suffolk Journal. "[Feldman] really brought us to the next level. He helped us gain more runners and really went above and beyond coaching our growing team."
Just this past Monday, Weisse and Csiki-Fejer picked up their third Great Northeast Athletic Conference (GNAC) accolades of the season for their race times in The Suffolk Invite. Weisse was named GNAC Runner of the Week and Csiki-Fejer grabbed the title of Rookie of the Week.
Many of Feldman's runners credit him with such success in a season. Feldman ran for the university in the early 2000s and his love for sport has remained unwavered. Passion is too simple of a word to describe what the Suffolk coach feels for the sport.
"This is a special group of athletes," said Feldman in an interview with The Suffolk Journal. "This is the most fun I've had coaching in 11 years."
Feldman also touched on his time at Suffolk and how Emerson College has been one of the team's biggest rivals. To restore this friendly bought of competition, both Suffolk teams competed in what is called The Battle for Boston Common.
Runners from both schools went head to head during the Suffolk Invite to see who would come out with the better team score. Suffolk beat Emerson in both the men's and women's races, taking home a trophy that will continue to be fought for as the team hopes to keep this tradition alive for years to come.
While their success shines through this season, both teams know that there is still work to be done. Both men's and women's teams will compete in the GNAC Championship on Oct. 27 in Standish, ME.
Weisse said that the hard work her teammates put in is really starting to show. She explained that the team as a whole has gotten a lot more fit and that they are growing towards their full potential.
"I wish I could be here four years from now to see the recruits and see how they build the [program]," said Weisse. "I think they're just going to keep getting stronger."
Leave a Comment
About the Contributor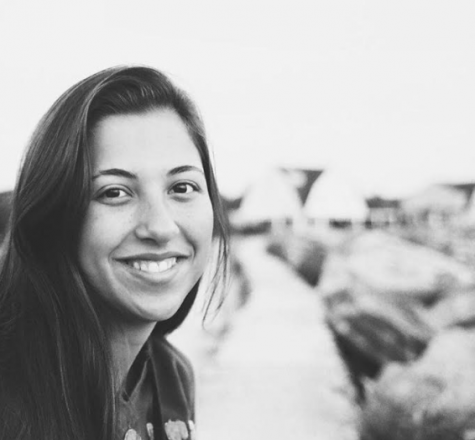 Hannah Arroyo, Sports Editor | she/her
Hannah Arroyo is a junior, the Sports Editor, and a Broadcast Journalism major who hopes to work in sports media someday. She passionately follows New England sports and can often be found exploring new spots in Boston. She enjoys going to Fenway Park, searching antique stores and pranking her friends. By writing for The Journal, she hopes to improve her journalism skills and eventually explore writing stories that differ from sports.