In the next week, the city of Boston will be covered with blue and gold "Boston Strong" signs, flowers scattered on sidewalks and sneakers hung on street corners to mark five years since the Boston Marathon bombing.
In reverence to the anniversary, Suffolk University's Department of Communication and Journalism held a panel of journalists to discuss how they reported the tragedy that continues to leave Boston heartbroken.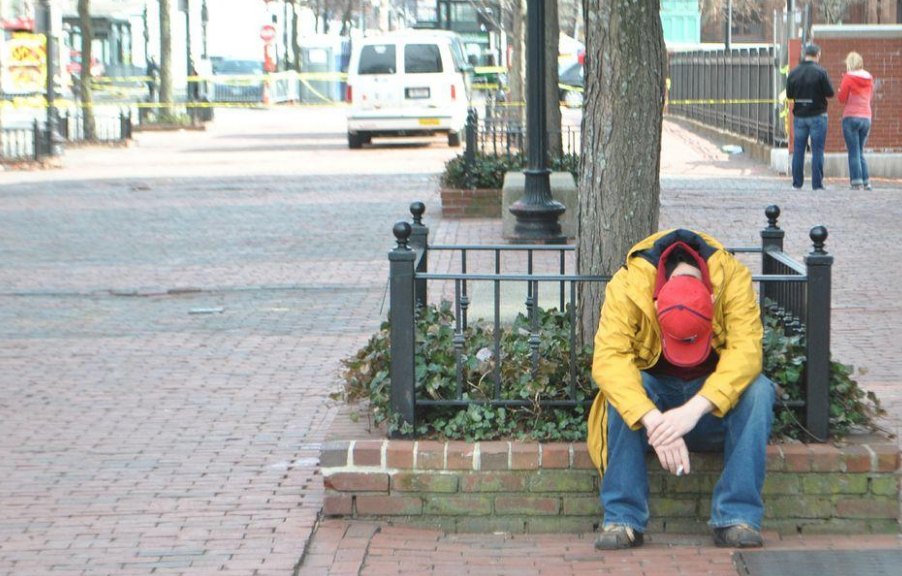 For each of those on the panel, April 15, 2013 began as just another Patriots' Day. Thousands flocked to Boston, where the finish line of the annual Boston Marathon is located. The marathon is so synonymous with the holiday that it's often simply called 'Marathon Monday' throughout the capital.
David Abel of the Boston Globe, who ran the marathon before, said that when he had arrived at the finish line, he was still learning how to use a video camera when bombs suddenly went off.
"There was a sense of 'What the hell just happened?' and then there was a sense of 'Holy [expletive] I'm holding a camera.' I should photograph this," said Abel.
Despite being taken by complete surprise, the work that Abel did when he reported on the bombings and their aftermath went on to win him a Pulitzer Prize.
Meanwhile, Boston Herald reporter Dave Wedge was expecting a slow day. Wedge was the paper's city hall bureau chief.
"I was going to meet someone to get coffee when I got a call from a firefighter that said there were a couple of explosions at the finish line, he wasn't sure what it was, but it looked pretty bad," said Wedge.
Wedge was no stranger to terror; he had been on the scene during the 9/11 terror attacks in New York City.
"April 15, 2013 kind of brought all of that back for me," he said.
Wedge wrote a book about the bombings that was made into Patriots' Day, a controversial film about the attack.
Professor Ken Martin learned of the attack on the news, and from a group of students who went to the marathon on a school project to film the finish line and "were there just as everything happened."
A series of never before released photographs of the carnage along Boylston Street, all taken by Martin's students, were obtained by The Journal. One photograph shows a woman breaking down behind the Boston Public Library. One blurry shot shows concerned spectators sheltering in an alleyway. Several show the bloodied limbs of a few conscious victims.
"The faculty were traumatized, the students were traumatized, everyone was," said Martin. "But the way we got through it was by getting out there and covering the story."
____________________________________________________________
Connect with Kaitlin on Twitter @KaitlinHahn_
Connect with Nick by emailing [email protected]