SGA executive election results not yet finalized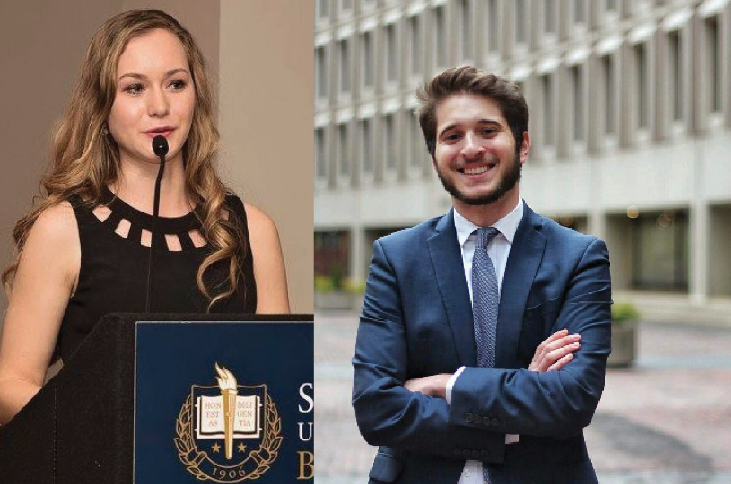 Thursday will be the first day of hearings for eight appeals that called into question the transparency, accessibility and integrity of the most recent Student Government Association (SGA) elections. Currently, the results are not solidified.
Election ballots opened on March 5 and closed on March 7, but due to "technical difficulties" such as error messages and invalid URL links, SGA withheld the results at first. On March 19, however, SGA released the initial election results and "and allowed for appeals about a dispute on the outcome of the election or charges of wrongdoing to be filed in the timely manner as outlined in the SGA Bylaws," according to a statement by the SGA Elections Committee on Monday.
With eight appeals having been submitted in the allotted window, the hearing on Thursday will begin a process that could potentially see its way up to the office of the Dean of Students.
Current Treasurer Logan Trupiano, who obtained the most amount of votes for next year's presidential seat was confidant in a swift resolve. He said it is frustrating as this process is time consuming, but it is important to listen to the student body.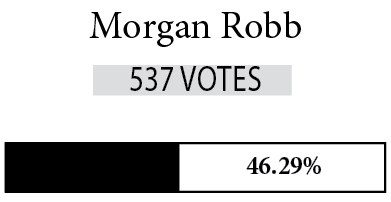 Presidential candidate and Secretary Morgan Robb, voiced her grievances as well in an interview on Tuesday night with The Journal. She said that while showing transparency to the students was something that she was concerned about, she is glad that the student testimonies have been listened to.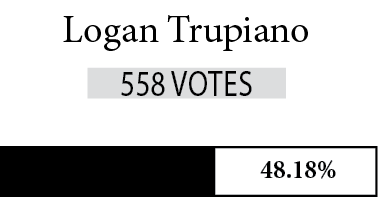 "I wish that communication and more information about the decisions that were being made, why they were being made, and what was happening, was more clear," said Robb. "I want students to feel supported and heard no matter what, and I think they should be kept informed of situations such as this."
This appeal process is being handled by SGA's Student Judiciary Review Board (SJRB), led by the Association's Vice President Levi Smith.
Smith explained in an interview on Tuesday that the eight appeals, which will be handled behind closed doors confidentially, were grouped into 13 categories. These categories were then narrowed down to 11 due to relevance according to Smith; these issues will be the topics of Thursday's hearing.
"I would say the main issue of the elections regardless of anything else that's what it stemmed from, was a lack of documented procedures," said Smith.
Smith said that he hoped to get a ruling out in the next two to three weeks depending on the timeframe of the hearing process. If this ruling by SJRB is appealed, the office of the Dean of Students would then get involved in order to create a concrete resolution.
"We are happy that students are speaking out," said Trupiano. "If students are feeling in any way that there's something up, that's what democracy is, that's what being a free government is."
Leave a Comment
About the Contributor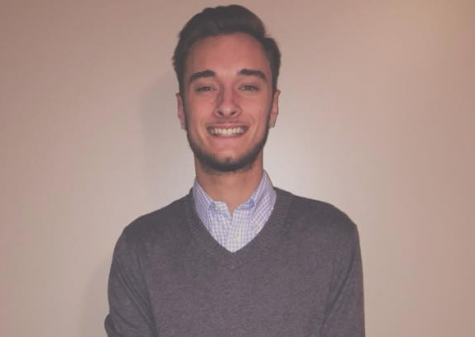 Chris DeGusto, Past News Editor
As someone who truly has no idea exactly what he wants to do in life, Chris' desire is to help those he cares about achieve their dreams. Chris welcomed a role that he never envisioned himself in; one that drives him insane.
Chris loves to tell stories, hence his passion: writing. If he's not in The Journal's office, you can find him catching up on the Sox or Celtics, studying the stock market or (unfortunately) riding the T to his favorite place in the world, Boston.
One day Chris hopes to write a book, well, actually finish a book he has already started. With a plan to travel the world and provide insight about his life experiences through his writing, Chris will always be attached to the city he calls home. And while he loves Boston more than anything, one reason why his book is not finished is because it doesn't have a suitable ending; he has a hunch that one day life will lead him to the west coast, to write him a new story.