Importance of Inclusivity: QSU promotes diversity on campus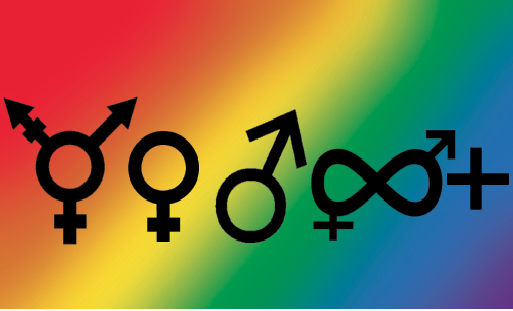 Perhaps one of the more active and engaged groups on campus, the Queer Student Union (QSU) has set out to advocate for the well-being and inclusivity of students campus-wide. According to QSU President Joe Piemonte, the group was started more than 10 years ago as the Rainbow Alliance, but has been more active in the past two years.
"We are a group that comes together to build community, advocate and educate as our main focuses," said Piemonte, a junior history major in an interview with The Suffolk Journal Tuesday evening.
Piemonte said that QSU events and programming are designed to educate and promote safety amongst students. Events like Sex Toys 101, a workshop on Tuesday night led by blogger Sarah Brynn Holliday, are developed to encourage sexual freedom and education for those who continue to explore sexuality and identity. The group was also responsible for the recent displaying of the AIDS quilt in the lobby of Sawyer in order to promote education about World AIDS Day.
"We talk about current political issues or current events, and then what the future holds and for programming on campus and what people would like and if we should continue with what we had in mind on the e-board," said Piemonte.
One of the more recent events Piemonte was particularly proud of was the first-ever Second Chance Prom, which took place Friday in the Nancy Stoll room. Geared toward students who experienced a high school prom in a way that made them feel uncomfortable or incapable of expressing who they were, Second Chance Prom allowed students to have another opportunity to experience prom in a way that they envisioned and with who they envisioned going with.
"The whole reason we put it on was kind of as a 'do-over' at prom, and your second chance to go to prom with who you wanted or what types of articles of clothing you picked to express how you looked, any type of that – was what we were trying to get at. It was a 'Be Yourself' prom,'" said Piemonte.
According to Piemonte, the goal of the QSU events set out to build a bigger community. He feels as though these events offer opportunities to meet new students and invite them to experience other events, programming and general meetings.
While the group itself is comprised of students who are educated in terms of LGBTQ+ events, terminology and information, Piemonte said they try to continue TO BE allies inside and out of the classroom.
"We work with other groups in order to make sure that people are being treated fairly or if they have questions on guidance, we want to be a resource to them. We also are a resource to faculty and administrators, so if anybody has a question they can easily ask us," said Piemonte.
He also included that students are not alone when seeking information about inclusivity and diversity around campus. Piemonte said that both deans and faculty have approached QSU members with questions about what appropriate sentiments to include in classroom discussions, as well as what kinds of language to avoid in order to remain inoffensive and correct.
"We work with the Center for Student Diversity and Inclusion a lot. Most of our events are co-sponsored with them, and our monthly family dinners are held in there. Every last Monday of the month we have dinner in there," said Piemonte.
The Center for Student Diversity and Inclusion does host other groups, but Piemonte noted that he feels that they occasionally get favored because their advisor is Assistant Cam Briether.
"[Cam] is always like "well we're a resource too!' It's a joint thing, Cam can always answer a question but sometimes if Cam thinks that I or somebody else can answer a question, they'll push it to someone else," said Piemonte.
Breither declined to comment and said all press inquiries should be directed to university spokesperson, Greg Gatlin.
Piemonte said that QSU has worked with other groups and organizations on campus, and while it has historically been with cultural groups, they are always looking to branch out and work with other campus groups.
"We've wanted to do something with the comedy groups to do like comedy with LGBTQ themes. But honestly if anybody has any ideas we'd love to do them, we just have never thought of them," said Piemonte.
QSU will be hosting two more sex-related workshops and are currently planning programming surrounding Women's History Month in March.
Piemonte said that he is very excited for the upcoming Suffolk University Pride Month in April. While it is currently labeled as "Gaypril," Piemonte said that the group is working on changing the name to something that is more inclusive, rather than excluding identities that do not fall under the "gay" spectrum.
"Our big event is we're bringing Shangela to campus, she's going to come and do a show. That will be happening during Gaypril. It's going to be our final huzzah, end of the year, Shangela moment," said Piemonte.
To learn more about general meetings and to participate in future programming, contact QSU at [email protected] and follow them on Facebook @SuffolkQSU.
View Comments (1)
About the Contributor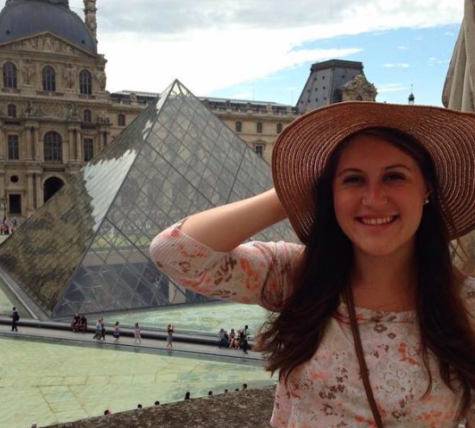 Felicity Otterbein, Past Arts Editor
As a member of the Best Friends of Friendly's Ice Cream Club, Felicity enjoys not taking life too seriously. She appreciates all walks of life and accepts all those who are willing to share a smile. 
As the Arts Editor, she enjoys uncovering new music and discovering the hidden gems of the Boston and Suffolk arts communities.  She enjoys supporting both her friends and university by attending and reviewing Suffolk-based art by featuring the array of talent that can be found on campus.
She prides herself on her uncanny ability to document every waking moment of her dog, Shadow, and can most always be found with an iced coffee in her hand. If you're looking for her, she's usually at her desk inside of The Journal office watching SNL reruns or galavanting through the Isabella Stewart Gardner Museum.