Maintenance struggles to keep up
Many students living on campus come to a university with the idea of creating roots and developing a home away from home. While dorm living for many is an opportunity to experience a type of independence most people have dreamed of for years, in order to develop that personal connection with new college life there has to be someone laying the infrastructure to build that home environment.
After two years at Suffolk, my life in the residence halls has been plagued by numerous and serious maintenance issues, problems that have not only lowered my quality of life here at the university, but have also caused me to question how much Suffolk intends to help me create the feeling of security a home should bring.
Throughout my freshman and sophomore years in my residence halls, my room temperatures have fluctuated wildly. There have been instances in the winter of temperature dropping to 45 degrees Fahrenheit, and then spike to 80 degrees Fahrenheit; because of this, I have questioned whether or not Suffolk plans to take accountability for my grievances. Inside of my suite, window screens are missing, sink drains have been stuck and ethernet ports remain unusable.
Exiting my door and heading further down the hall in the building forces me to struggle with our elevator systems, which not only have broken down, but have been at the subject of controversy, regarding overdue inspections. Do I instead take the stairs? Unfortunately, an emergency door, that would cause much more trouble than it is worth, to use blocks off the stairwell to the first floor.
There are many elevators in my building, but the inconvenience develops when I stand waiting, for several frustrating minutes, before I decide to try another exit. The first warning from Suffolk often comes at the end of the week from Residence Life and Housing in the form of an email, alerting that the elevators should be up and running in two or three days.
My grievances progress down into the basement, where doing laundry means wearing whatever shoes I have that are most waterproof, as I know I have to prepare for a thick pool of soapy water from the most recent flooded washing machine. I have to bring extra quarters so that I will not run the risk of having the machines eat so much of my money that I have no hope of completing a full drying cycle.
An alternative could be to load money onto my RAM Card for electronic payment, but any money on the card I don't use will disappear at the end of the year.
Although I have not yet had issues eventually finding a working machine, nearly every time I bring my clothing down, I find myself having to try loading my clothing into multiple machines before finding one that works.
Suffolk could easily improve the quality of the laundry experience by estimating the cost of one student to clean their clothing over the semester, and tack that amount onto the housing bills. This would greatly benefit the student, assuming I am not the only one that has trouble collecting and using my quarters in those hungry machines. Attempts to prevent damaged machines could be as minor as improvements in education on what size loads work best in the machines, which settings work well for types of clothing, etc. If students did not have to pay on the spot for their washes, they would be less inclined to overload machines, one of the most common ways to start a flood.
Depending on the urgency of the problems, I will have to wait several days, possibly weeks, to hear back from anyone able to help. Perhaps they are preparing me for when I will be responsible for the full maintenance of my own home, but my preference would be to focus on the lessons given by my professors. From issues with the heating and cooling systems, to problems with broken furniture, holes in the wall, laundry room flooding and now with water leaking through one of my hallway outlets, I wonder if my parents would regret coming up with the $12,000 for housing under these circumstances.
Leave a Comment
About the Writer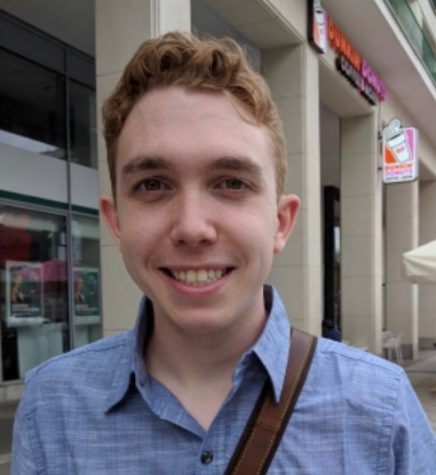 Kyle Crozier, Former News Editor
Kyle is a senior environmental studies major from Rhode Island, and has written for the Journal since 2017. When he is not covering science events in and around Boston, Kyle is working to pursue a career in urban sustainability and possibly attend Grad school. He loves animal facts, Poland, and animal facts.