Tattoo convention exposes skin and the art of ink
More than 5,000 people from all over the world flocked to Boston for the 17th annual Boston Tattoo Convention this past weekend at the Hynes Convention Center. The convention hosted an array of artistic talent and personalities as people showcased their dedication to their craft throughout the three-day event.
"Tattoos are an art form, it's not about a rebellion or some crazy lifestyle it's just an art medium," sadi Natan Alexander, founder and producer of the Boston Tattoo Convention. "I want people to just recognize and respect tattooing for what it is, a beautiful powerful form of personal art."   
Loud rock music played from various tattoo stations energizing the venue and the people in it. Some people had tattoos and piercings all over their bodies, others had dyed hair that spiked up towards the ceiling, and many people had removed numerous articles of clothing – exposing body parts that would not normally be shown in public. However, nobody looked twice, for it was a place for people to feel free in their own skin.
Rows of tattoo artists' stations lined up at the summit where people either laid on tables, sat or stood on chairs to have their tattoos done on whatever part of their body that they wanted.  
"This is my first tattoo convention. I actually didn't even know an event like this existed," said Erica Carter, from Burlington, N.C., who went to get matching tattoos with her boyfriend. "It's a fun environment and the fact that there are talented artists here from all over the world at this one major event is awesome.".
Throughout the event, there were many performances such as a burlesque and sword swallowing shows that the audience ate up. People were cheering and whistling from across the venue. Other attractions included a tattoo of the day competition, the display and selling of taxidermy by Bonehouse Forty-Seven and the selling of cannabis-based products by Cannabis World Congress and Business Exposition.
Other vendors at the convention included Eternal Ink, a company dedicated to selling tattoo ink. Sprawled out across their table was a rainbow of over 200 different ink colors and pigments. Box sets of ink were stacked upon one another and displayed as customers walked by eyeing the merchandise.
"Selling ink to licensed artists allows me to meet a lot of amazing people and excellent artists," said Daniel Wallace. "One of the cooler parts of my job is helping artists find colors that they're looking for or being able to introduce them to colors they may not have been aware of and help them advance their craft."
The convention hosted 177 booths, including vendors, and over 200 artists worked tirelessly the entire three day weekend infusing pigments into the skin of other tattoo art enthusiasts.
"It all started when I was a little kid," said Juan Acevedo, who worked at the front desk for tattoo company, Calaveras. "When I saw my first tattoo it intrigued me."
Acevedo said that as he was growing up, his continual visualization of people with tattoos drove his passion further, and added that his body is a canvas for over 70 tattoos, which he plans to combine into one large tattoo over the next ten years.
"I come here obviously to do tattoos, but just as important is to make connections, to get inspired, and learn for sure," said tattoo artist, Alex Citrone from Austin, Texas. "All my stuff is pretty large scale, this is one tattoo, but it took 35 hours. I have probably 80 or so hours of work on me"
Leave a Comment
About the Writer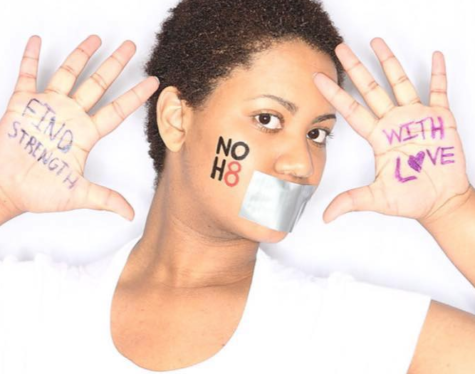 Katherine Yearwood, Staff Writer


As a senior at Suffolk University, I major in Communications with a concentration in print journalism and a minor in sociology. I have worked with The Suffolk Journal since 2015. The stories that have been the most electrifying to write are the ones where I am working with people who inspire me or the ones that allow me to call attention to social justice issues on or off of Suffolk's campus.