Lady Rams Volleyball deserve a crowd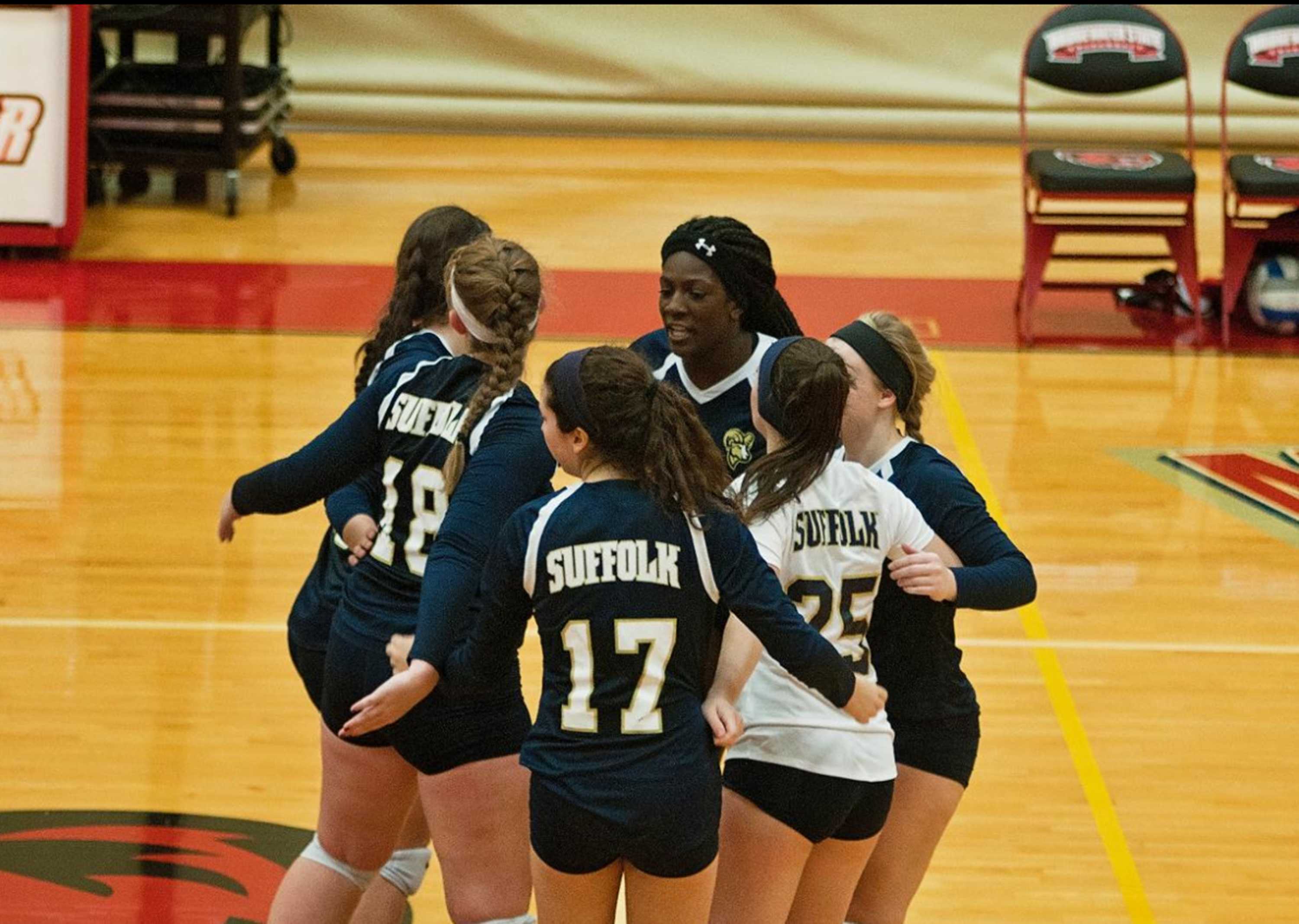 By Connor Peterson
If you were to watch a volleyball game — men's or women's — at the college level or above, I guarantee you would be surprised.
The skill level, the intensity, and the passion that volleyball players have for their sport and their team is on par with more popular sports like basketball, hockey, or soccer.
The fast-paced nature of the sport is certainly what drives its recent popularity, but why does it still go unsupported and unwatched by so many?
Fan support is an extremely powerful tool used by sports teams since the beginning of competition, yet our women's team here at Suffolk does not experience much, if any support.
Granted, this season has not been their best, sitting at 7-19 with two games left to play in the season.
However, given the team's extremely young composition of players — only one upperclassmen, senior right side hitter Caitlyn Mockler — the team is built for the future.
Freshmen utility star Talia Lombardo has had an extremely impressive first season, racking up 118 kills, 52 service aces, and 237 digs. She and five other starters will return for next season and hope to capitalize on the unity and team chemistry created this year.
As a whole, however, our team and the sport in general needs to be given a chance by sports fans everywhere, but specifically on Suffolk's campus.
The women's game is already starting to catch on across the nation collegiately, as over 16,000 schools between the three divisions sponsor a varsity team, according to the NCAA.
At the high school level, it is actually the third most popular sport across the nation, behind only basketball and track and field, according to a survey done by the National Federation of State High School Associations in 2012. Clearly it is a growing sport nationwide for women.
At the Olympic level, the U.S. women's team is fresh off a silver medal finish in the 2012 games in London with the men finishing in fifth place.
At least at the elite level, it shows that women's volleyball in our country is getting stronger and growing in talent.
Youth organizations are gaining mass amounts of participation as well.
More than 50 club volleyball associations are located in New England alone, according to the New England Regional Volleyball Association.
At all levels, from youth to professional, women's volleyball is coming alive, and for good reason. It's about time we realized it and started showing support for our own team.
There's no reason a school with more than 4,000 undergraduates can't get a decent showing to a home game.
For most freshmen, that's literally right down the street.
However, with their final home game last Saturday in a tri-match split with Emmanuel and Albertus Magnus, there won't be any opportunities left this year to see them.
Keep them in mind for next year, when they will be older, stronger, and better.
Go Rams.