Suffolk teams have new home base
[nggallery id=27]
Suffolk University's student-athletes have been navigating narrow sidewalks, limited playing space, and crowded gyms for years. With the university's latest addition of a new sports field in East Boston, however, there seems to be more opportunities for the Rams and Ram Nation.
"Moving to East Boston will allow our student-athletes a place to call home that is in close proximity to campus. It allows for easier travel but more importantly a place they can identify as their home field and take pride in," said Anthony Del Prete, Suffolk's head baseball coach and an associate director of athletics.
"The fields are nice. They are very professional and close together. It definitely looks like a collegiate place for our teams to practice and have games," said senior Adam Chick, president of Suffolk's Student Athletic Advisory Committee and a shooting guard for Suffolk's men's basketball team.
As part of the agreement with the city of Boston, Suffolk announced in June that it would also spend money to improve the park's facilities. Among other things, the upgrades will expand the facilities' bleachers, provide new training room equipment, and make improvements to the softball field.
Del Prete is particularly excited about what the new facilities will provide the baseball team. As part of its upgrades, the university added two new electronic scoreboards and two batting cages and improved the infield of the park's softball field, according to Suffolk's website.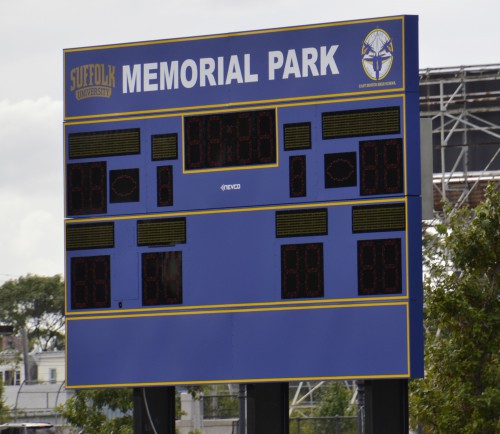 "I think having a turf field will benefit us as a baseball team in the spring, given the way the past couple winters have been. Having a field that will be easily maintained and ready to go should give us an advantage in being able to not have many gaps in our schedule to due cancellations," Del Prete said.
"It has also been beneficial for our baseball program as many of our players live near the area and can work on their game during their free time on their own," Del Prete added.
Besides the facilities' benefits to students, Chick and Del Prete also hope the fields' location will make it easier for supporters to attend more matches and support Suffolk's athletes.
"We have had good turnouts for our soccer games with parents, friends, family, and other fans coming over to watch the contests," Del Prete said. "Hopefully being in East Boston will allow us to draw more fans for our sports teams overall."
"Having a home field will make it easier for Suffolk's fans and fans in East Boston to get there, and they don't have to go too far out of their way to support our teams," Chick said.
Del Prete, who grew up in East Boston and still plays in adult summer leagues that use the East Boston stadium, is happy to lead his team in his hometown.
"As an East Boston resident, and former Suffolk baseball player, I am proud and excited that my home has now become our home," said Del Prete.
Leave a Comment
About the Contributor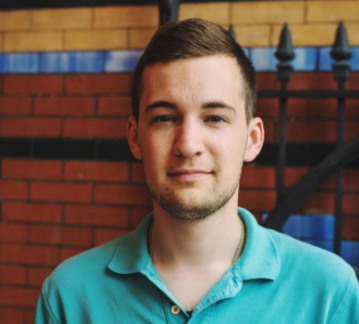 Sam Humphrey, Newsroom Manager
From starting as a staff writer to helping edit and manage the entire paper, Sam has seen every side of the Journal there is. He covered protests, changes in the school's administration, and local political events on Suffolk's campus and across the city. He graduated from the Sawyer Business School in May 2017 but his favorite memories of Suffolk are from his four years on the paper.