For many reasons, Tsarnaev should not get the death penalty
Despite the horrifying nature of his crimes, Dzhokhar Tsarnaev, who was found guilty last Wednesday of all 30 counts he faced for the 2013 Boston Marathon bombing, should not be given the death penalty.
Tsarnaev and his late brother, Tamerlan, were responsible for the deaths of four people and the injuries of many others.
The are many reasons the death penalty is wrong and backward-looking. It was abolished in Massachusetts nearly 30 years ago, and no one has been executed in Massachusetts in 67 years, according to the Massachusetts Death Penalty Information Center.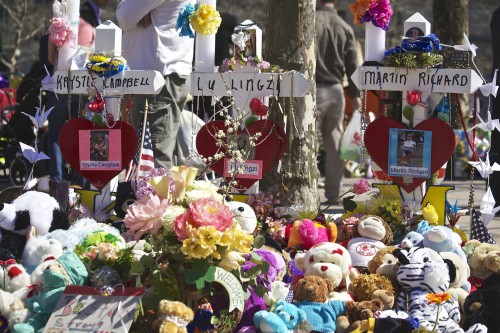 The cost of executing a civilian is alarmingly expensive. Many people believe the death penalty is more cost effective than housing and feeding a prisoner for life. But the death penalty's complexity, length, and conclusion drive the costs through the roof, making it much more expensive.
According to Equal Justice USA, a national organization that advocates for a fairer justice system, more than a dozen states have found that death penalty cases are up to 10 times more expensive than comparable non-death cases. In reality, capital punishment is an inefficient program that impedes law enforcement, delays closure for victims' families, and devours millions of dollars that could be put toward protecting lives.
Not only do death penalty cases cost money, they take up a lot of valuable time. In the time it takes to pursue one capital case, law enforcement could probably investigate, prosecute, solve, and prevent other crimes.
There are many legitimate economic reasons why the death penalty is unsound, but there are moral reasons as well.
The very nature of the death penalty comes from a place of revenge, not justice. This is a deeply difficult time for families who lost loved ones in the attacks, but research suggests that executions do not give victims' families closure, according to CNN. Killing Tsarnaev won't bring back lives that were lost or heal those who were injured.
The death penalty punishment aims to prevent the criminal from inflicting any more harm. However, based on research done by the Coalition for Alternatives to the Death Penalty, there is no proof that it actually reduces the crime rate. In fact, the death penalty should fall under the eighth amendment, which prohibits cruel and unusual punishment.
Like many people from New England, I was deeply saddened and distraught when I heard news of the bombings. The Sunday after the bombings, I came into Boston with my parents to attend Suffolk's Accepted Students Day. Afterwards, we went to Copley Square to see the makeshift memorial. It was the most moving memorial I had ever seen. People left their running shoes and baseball hats along with hundreds of flowers and American flags. Despite the sadness, the atmosphere of the city on that day came from a place of resilience, not defeat.
We must continue to look forward, leave the attackers in the dust, lock them in a cell somewhere and forget about them. Revenge is a very burdensome emotion. If we want to genuinely make this terrible day a thing of the past we should be better than Tsarnaev and look positively toward a future, not to a painful past. That is what it means to be "Boston Strong."
Leave a Comment
About the Contributor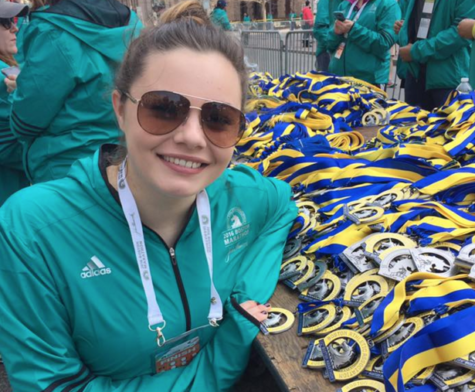 Katie Dugan, Assistant Opinion Editor
Born in Manchester, New Hampshire, Katie Dugan is a recent graduate of 2017 who majored in public relations. She lists among her many non-academic accomplishments successfully raising her pet, a beta fish named Moses and greeting the nations first sunrise on two occasions on top of Cadillac mountain in Maine's Acadia national park. She enjoys running, especially when the race is over and while she lives to explore her adopted city of Boston, just don't ask her for directions to where anything is. Finally, Katie loves the written word and working for The Suffolk Journal and sees the upcoming administration in Washington DC as an unlimited supply of future content for her columns.