Activist discusses mass incarceration in US system
With a freshly shaven face and wearing a dark gray ironed out suit, speaker, activist, and professor, Dr. Marc Lamont Hill charmed the audience with his charisma. He held their attention at every point of his speech at the African Meeting House, even with his slight cough. Audience members laughed when he joked and snapped their fingers when he made a comment they identified or agreed with. As a part of Diversity Service's Social Justice Series on the prison industrial complex,  Hill's speech was full of information and unyielding passion. Addressing a silent audience, Hill stood at the podium preaching about mass incarceration in the U.S.
The building was packed with an audience made of Diversity Peer Educators, Black Student Union members, university faculty, members of the Prison Book Program, and members of the community. Guests, in business casual clothing, filled rows of seating anticipating the event to commence.
First, executive board members of the BSU and DPEs took the mic to talk to the audience and welcome the event before introducing Hill.
Hill's speech focused on a few key points as to why incarceration rates are so high: the criminalization of homelessness, the economic need for prisons, the treatment of children in the school system, and what it would take to abolish the prison system.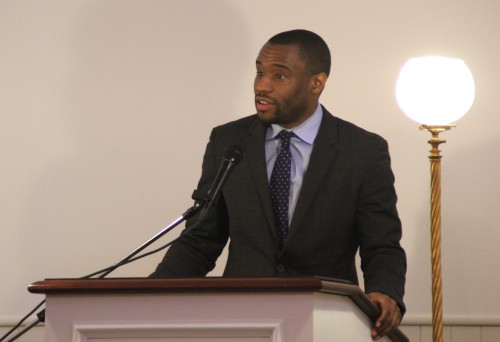 According to Hill, black women are the fastest growing prison population. Hill also informed the crowd that the U.S. houses 25 percent of the world's total prison population, yet only makes up five percent of the world's total population.
Hill talked about the need for legislation against the prison system and how crime is a social construct. He told the audience that in society there is an obsession of criminalization and people do not commit crimes, they commit acts.
Schools have started to condition young black students to end up in prison, according to Hill.
He later told the audience about a black child in the second grade who was put in handcuffs and escorted out of the classroom. Hill said the girl's offense was throwing a temper tantrum.
Another example Hill offered on student criminalization was of a high school he once visited. In this school it took the students 20 minutes to get to class due to all the security. Students needed to go through metal detectors, dogs, and cops just to walk into class. Having allowed the images to sink into the audience's minds, the audience was then met with a disturbing fact. "There was absolutely no prevention from keeping the students from leaving," Hill said with frustration.
According to Hill, making public urination illegal is a way of criminalizing people for being homeless. Other forms of criminalizing people with lower incomes in society is the way people respond to someone using crack versus people who use cocaine, he said. "A crack head is viewed as a bad person who needs prison and a coke head is viewed on someone who made a bad decision and needs to get help," Hill said.
Privatization of the prison complex is another reason the incarceration rates are so high. Hill spoke about a prison that he visits and his observations there. Almost every person who works in the prison grew up in and still lives in the town that hosts the facility. He pointed out to the audience that, "the prison serves as a means of income for the town."
Hill introduced solutions to the high incarceration rate of the U.S. Alternatives to prisons that work to treat people instead of punishing them. Mainly, he said there needs to be "conversation about how do we work, struggle, dream, and build against the prison."
At the end of his speech, the audience was moved to their feet, giving Hill a standing ovation that roared throughout the house.
"This event is significant, especially because given the fight with people of color and the criminal justice system. There is an intersection between race and incarceration. Education is important for people to try to fight against trends and is very relevant right now," said sophomore Tiffany Martinez.
This keynote event, which took place on March 19, was put together through Diversity Services and was co-sponsored by the BSU. This, along with other events, was a part of Diversity Service's Spring 2015 Social Justice Series: Examining The Prison Industrial Complex.
Leave a Comment
About the Contributor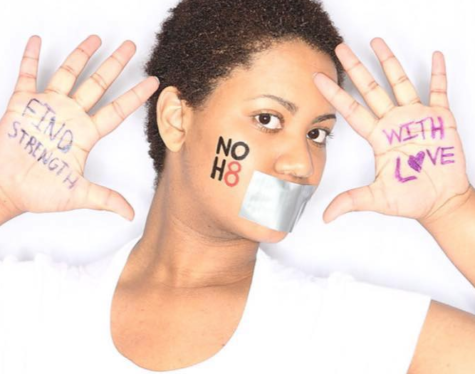 Katherine Yearwood, Staff Writer


As a senior at Suffolk University, I major in Communications with a concentration in print journalism and a minor in sociology. I have worked with The Suffolk Journal since 2015. The stories that have been the most electrifying to write are the ones where I am working with people who inspire me or the ones that allow me to call attention to social justice issues on or off of Suffolk's campus.