HTGAWM builds suspense before winter finale
By Colleen Day
Blood thirst for crime television is not new. From CBS's "Criminal Minds" to NBC's "Law and Order," we've watched along and turned a convicts wrongdoings on-set into our own guilty pleasures at home. We've seen the blood, the court rooms, the family betrayals and the murders on a case-by-case basis and each storyline is intriguing and just a little bit more peculiar than the last to keep us tuned in. That was, at least, up until now.
The question, "who killed Sam?" hooked enthusiasts on Sept. 25 and closing in on the winter finale on Nov. 20, ABC's new and outstandingly popular series, "How to Get Away with Murder," promises to answer what we've been debating for months.
Annalise Keating, played by the Academy-Award nominee Viola Davis, is everything you hope your TV heroine would be. She is intense, passionate, individualistic and committed. As a defense lawyer, she sees restrictions, whether they be constitutional or ethical and makes them malleable so her client walks free. As a professor, she abides by similar jurisdiction and selects a group of the smartest, most promising students every year to come work alongside her at her law firm to learn and commit some of her devilish deeds. From the boy-next-door to the entitled know-it-all, these students were unaware that their criminal law 101 course and Keating's renaming of it to, "how to get away with murder," would be an actual, non-experimental, real life task.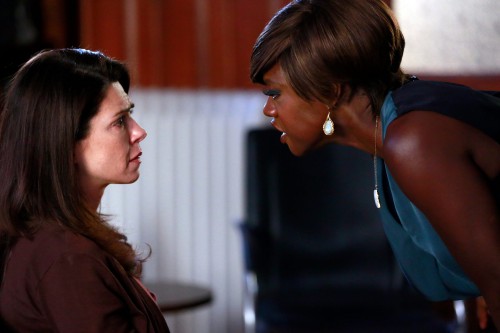 From the moment the pilot began, we knew Sam, Keating's husband, was murdered and that in one way or another her five students, Wes Gibbins (Alfred Enoch), Michaela Pratt (Aja Naomi King), Connor Walsh (Jack Falahee), Laurel Castillo (Karla Souza), and Asher Millsone (Matt McGorry) played a role. What we don't know is what exactly led up to Sam's death. We can speculate that perhaps it was due to Sam's infidelity. However, murder for that seems beyond even Keating's insanity. At least, that's what we thought.
As we became entangled in the mile-per-minute storyline development, we know that Wes' involvement with his neighbor, Rebecca, after she becomes the main suspect of the murder of friend, Lila Stangard, is only part of the many dark truths about law and the justice system. In fact, Keating's husband appears to be approaching the stand in the season finale as scandalous photos and a pregnancy link him to the victim.
Stangard's death and murder trial may be the highlight and occupying most of the airtime so far, but the sudden flashes of Sam's body being buried during the school bonfire, the mischievous and sketchy acts of the five students, and even the tough-as-nails Keating breaking down while calling in her husbands murder all throw us for a loop.
Personally, I'm a strong believer that aligning with Keating's "whatever it takes" philosophy and growing distaste for Sam after his cheating scandal, that in order for Rebecca to walk free in her current case, she has to take drastic measures in her personal life to make it happen. While it is unclear who did the final blow to Sam with the coveted trophy given to her class' top student, my bet is on Wes. There was no other need for Keating to take Wes under her wing during her first class. He was ill-prepared and unenthusiastic, yet she took special interest in him and through a series of events and her own affair, the time to kill Sam was there and the person to elicit was Wes.
Leave a Comment