The Suffolk University Public Relations Society gives students an opportunity to network with peers and public relations professionals and learn about the fields of public relations, advertising, journalism, and marketing.
In November, SUPR announced its own student-run firm, titled "The Hill Public Relations."
The firm will act as an internship for students of all majors, and will host a campaign month planning spirit events for the Student Athletic Advisory Committee. During campaign month, the firm campaigns for one baseball and one softball game in the spring.  The Hill has one event planning team and a promotions team, made up of roughly eight members each.
"Campaign month provides a win-win opportunity for the students of Suffolk University," Public relations professor and advisor to the club Frank Irizarry said. "It provides tangible, real-world experience for our public relations students to work on actual, out-of-the-classroom campaigns while it provides student clubs the opportunity to utilize the expertise of our students to further the promotion of their clubs and organizations."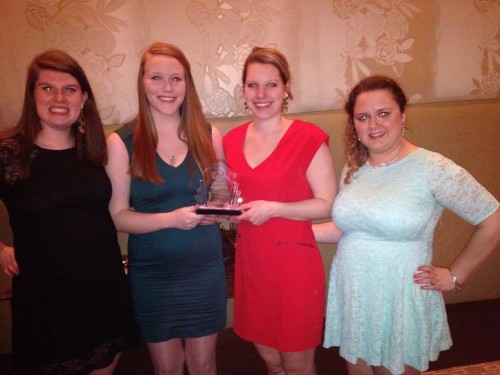 The Society, which was created last year, has brought in Director of Public Affairs at Massachusetts Eye and Ear Infirmary Mary Leach, and has held meetings to prepare for campaign month.
"Campaign month is an opportunity for students to not only engage themselves in PR and marketing fundamentals, but to also actively work with another student-run club here at Suffolk as if it were an actual client," said SUPR Vice President Katie Matatall. "We encourage members to use campaign month as a learning experience that they can then put it on their resumes to help them be seen as more competitive candidates for future internships and jobs."
Similarly, Secretary Alexa Marsh said, "Campaign month is a great way for our junior executives to take the skills they've learned in the classroom and apply them to real-world situations."
SAAC seeks to increase attendance to athletic events, and promote school spirit. The Hill's job is to help them reach their goals. In an email to its members regarding the new firm, SUPR said, "the student-run firms at Boston University and Emerson College have helped shape this program."
Secretary-elect Amanda Melgaco said in a statement announcing the development of The Hill, said, "Campaign month is important for two reasons: one, it gives The Hill PR junior account executives an opportunity to apply what they have learned in classes and club meetings to real-life experience; two, it provides other student organizations, such as the Student Athletic Advisory Committee, the ability to attract more students to their clubs, teams, and events."
The Public Relations Society meets every Tuesday in Donahue 302.