Lydia Martin recognized as one of the top art professors in Boston
Lydia Martin, a fine arts professor at the New England School of Art and Design at Suffolk University, is trailblazing through the art world
Recently spotlighted by the Art Career Project as one of Boston's top 15 art professors, Martin has done research in Paris, will work alongside her all-time favorite artist in Norway and is to be the star of a solo show in Lowell next summer.
NESAD is certainly lucky to have Martin. Though she knew she enjoyed teaching from an early age, she explained that teaching art at an institution had never crossed her mind before moving to Boston from Pennsylvania.
"I became a teacher in a chaotic, crazy way," she said. She described how her husband, an English professor, had received tenure at Boston University, and, at the recommendation of a friend who had attended NESAD, she spontaneously applied to art schools around the city.
"It wasn't planned, and now I absolutely love it," she said.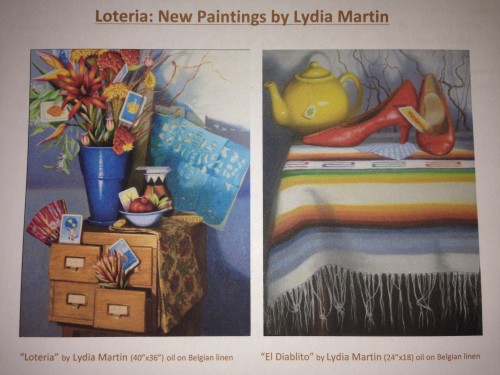 Martin has been teaching at NESAD for 25 years, primarily foundation drawing and printmaking courses. "I teach my students pretty much the whole gamut of techniques in drawing, painting and perspective," she said.
Martin hopes that NESAD will be able to merge more with the rest of the university. She emphasized that there are many career options that one can take with art. "It's not limited to painting a picture and putting it in a museum, it's a lot more than that," she said.
Ultimately, teaching has become a rewarding experience that supplements her career as an artist. "The one joy I get is when I have a student that I'm teaching and they finally see it," she said, meaning they see what they can accomplish with art. "It's such a wonderful high I get as their teacher."
Martin encourages her students to ultimately follow their hearts and do whatever they want to do with their lives. "If you really want to do something, do it, and have no regrets later in your life," she said. She described herself as living and breathing, drawing and painting, a passion that reveals itself through her work.
Martin's biggest passion at the moment is a series called "Loteria." Martin has been creating paintings that are inspired by playing cards based on the Mexican card game, designed by a former student of hers. "That's my main love right now," said Martin. She has 15 paintings done so far and aspires to complete paintings to complement all 52 cards in the deck.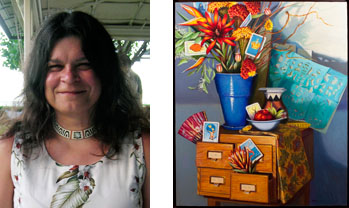 Martin described that she enjoys focusing on the contemporary realism realm of art and that her biggest influence is her favorite painter, Odd Nerdrum, who she will be spending time working with in Norway next year. She described her excitement after receiving the invitation. "I was jumping up and down in my studio, happy as a little girl. He's my hero," she said.
Overall, Martin is a proud artist who loves teaching, and she thanks her students for helping her to become who she is today. "I actually thank my students, thank them for taking my classes," she said. "If it wasn't for you I would not be here."