Underclassmen abundance factors in women's soccer
The Suffolk University women's soccer team opened their season with a convincing win against Newbury College. The game ended 4-1 for the Lady Rams, with freshman Erika Nelson leading the way with two goals.
Despite a great first game, the Rams were unlucky in their next three games as they lost to Lesley College, Eastern Nazarene, and Emmanuel, 3-0, 2-1, and 2-0, respectively.
"We are a very young team this year. This is probably our biggest incoming freshman class and they actually outnumber the upperclassmen and it is a totally different style of play that we have to get used to," said Lisa Gambale, an information systems and operations management major. "Last year, we had players that we knew what they could do and what their capabilities were and we knew how to play with them rather than our entire forward and midfield line is all new players. We're still figuring out where to give them the ball."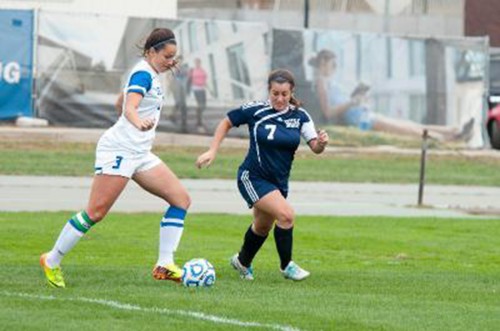 These losses could perhaps be attributed to the youth of the team as they are not familiar with each other's styles and are just learning to play together.
According to Gambale, they have always been a team that has struggled on offense and their usual strategy is to control possession of the ball to prevent other teams from scoring on them. The Lady Rams have had to focus on formations more this season because of their unfamiliarity with each other's play, as opposed to last season when they had more time to find their rhythm.
"We played really good teams. I think we have been trying to work out where everyone should play 'who does best in what position' and determining our best setup on the field." said Gambale. "I think where we've played [nonconference matches] have been stronger teams and they put more pressure than we do. We're not quite where we should be in the sense of the team and how we're playing."
However, the team does have its upsides, and supporters should be excited for this current crop of freshmen because of their potential.
"We're still feeling everyone out," said Gambale. "We brought in a lot of really fast girls which is great for the outside because you want speed on the wings, you want them to be able to run up the field, cross it. We've had one of our center midfielders score two goals in our first game and we're definitely excited to see what she'll do."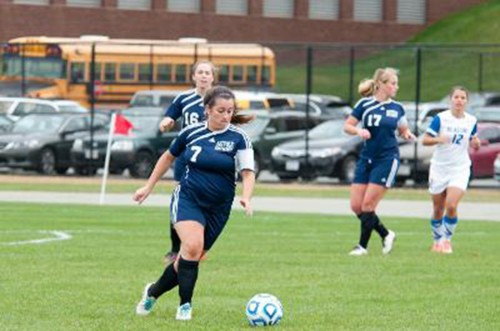 Leave a Comment