Brian LeFort remembers Suffolk, campaigns for spot as state rep
Brian LeFort remembers serving Suffolk University as its Student Government Association President from 2008 to 2010. Being a part of such a culturally diverse environment at a young age helped him garner skills in dealing with different issues and the different people who bring those to light.
"I had the responsibility to bring people together on different issues," said LeFort, now 25, who is now working as an aide to Representative Chris Walsh. "That helped with interacting with a lot of different personalities and lifestyles. I was just exposed to that early on."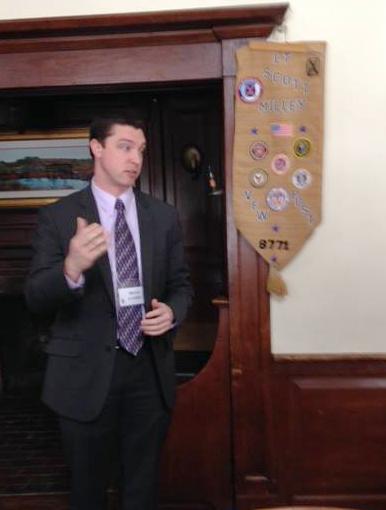 This year, LeFort is a Democratic candidate for State Representative of the 13th Middlesex District. He credits Walsh for helping him from supporting his campaign to giving him advice on what to expect in the legislature.
LeFort also credits Suffolk University for helping him get his feet wet as a freshman when he got to intern at the State House. He said being exposed to such a diverse population at Suffolk helped him truly understand his beliefs.
Suffolk University helped LeFort realize that he truly wanted a career in politics. By graduation, he joined Walsh's campaign and he saw what it was like to be in the legislature.
One of the appeals of Suffolk is that its campus is in the heart of the city of Boston and LeFort feels that as a government major, Suffolk can truly give students the experience and opportunities needed to succeed in the field, the way he feels he did.
LeFort learned of his love for public service from the values instilled in him by his parents. His father was a firefighter in Waltham for 24 years.
He believes service given by police officers, firefighters, and soldiers is the ultimate kind of public service and stated that him joining legislature is his way to serve as well. He wants to be one of the members of this generation making a difference from within the system.
"Young people get involved with campaigns and vote and get involved with organizations who lobby our lawmakers," said LeFort. "I'd like to be one of the young people who get involved from within who try to move the commonwealth forward."
LeFort spoke gingerly of his love for being able to advocate for people and said he credits Suffolk government professors Brian Conley and Rachel Cobb for giving him such great perspective when it comes to politics and government.
LeFort is employing a grassroots campaign not unlike his at Suffolk.
Being SGA president, LeFort was able to improve his skills in talking to different people whether it was in a conference or meeting or even a one-on-one talk.
Now, LeFort hopes to get to know the people of his district better with this approach and maybe come up with strategies to help improve the commonwealth.
Dealing with a myriad of issues is not new to him. He had to deal with different personalities at Suffolk during his stint as SGA president and now as the legislative aide to Representative Chris Walsh, he constantly deals with different problems presented to him on a day-to-day basis.
Leave a Comment