Late-night T service and food trucks announced
The city will have more appeal late at night according to Governor Deval Patrick and Mayor Martin J. Walsh, who made separate announcements today of the start of extended hours on the MBTA and late-night food trucks.
The T and key bus routes will stay open an extra 90 minutes on Friday and Saturday nights beginning March 28, according to a statement from Patrick's office. Final trains will depart from stations at about 2:30 a.m. There will be no change in fares.
One of the main drives to extend T hours is to keep college students and young professionals in the city and also, for the opportunity to host more jobs in the technological sector, the statement said.
"Late night T service is the result of listening to our citizens and trying to respond to their needs," Patrick said in the statement. "World class cities offer late night public transit to support the workforce and a vibrant nightlife, and Boston is a world class city."
The MBTA is sponsoring the program in partnership with The Boston Globe, the Boston Red Sox, Dunkin Donuts, Suffolk Construction and the Massachusetts Restaurant Association, Patrick's office said. Sponsors have contributed $1.5 million of the $16 million it costs to run the program.
"My administration is committed to creating the kind of safe and vibrant late-night culture that's expected of a world-class city," said Walsh in the statement. "Transportation is a critical element to making that vision a reality."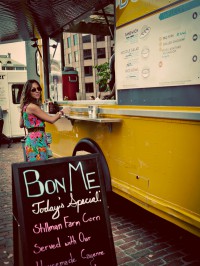 Starting April 1, Bostonians who take advantage of late-night T hours will also be able to take advantage of late-night food trucks, Walsh's office said in a statement released today.
On Thursdays, Fridays, and Saturdays, food trucks in the areas of Copley Square, Boston University, and Northeastern University will be open until midnight, Walsh's office said.
"Food truck owners and customers have been asking for later hours for food trucks, and we've been listening," Walsh said in the statement. "We'll be looking at this pilot to see if it's something we can expand to more sites."
Trucks participating in the late-night pilot and on the streets for the first time are Mediterranean Home Cooking, Stoked Pizza, Tea Station, and The Bacon Truck, Walsh's office said. Other trucks participating in the program are BBQ Lamb Brothers, Bon Me, Chicken and Rice Guys, Cookie Monstah, Frozen Hoagies, and Meng's Kitchen.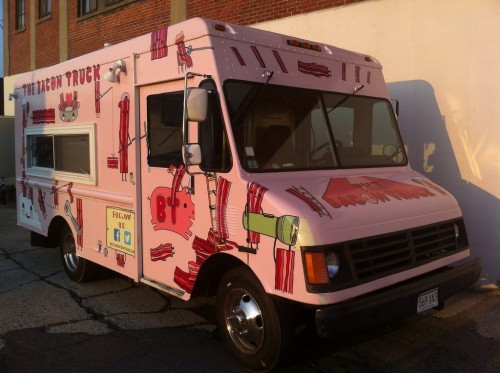 Leave a Comment