The year of 2013 was by far one of the most incredible and successful years for motion pictures, as well as for the actors and actresses that amazed audiences around the world with their performances. There is no award show out there to thank and appreciate them more other than the Oscars.
The show was hosted by the hilarious comedian and talk show host Ellen DeGeneres who hosted seven years ago. The 86th Annual Academy Awards, located at the Dolby Theatre in Hollywood, Calif., was a night to remember as nine extraordinary films were nominated for best picture, alongside talented first-time nominated stars that were up against a few legends for the little gold man trophy.
Unlike previous Oscar shows, this year was a bit more exhilarating; starting with DeGeneres giving light jokes regarding the heavy rain that Hollywood suffered through, telling the audience at home, "thank you for your prayers." Following that, the energetic and cool musical artist Pharrell Williams performed his Academy Award nominated song "Happy" from the animated movie Despicable Me 2.
In addition to the young professional dancers on stage and his cartoon displayed on the huge screen with his infamous hat, a few actors danced freely along with him as he went to the seating area, including Lupita Nyong'o, Amy Adams, Meryl Streep, and a surprise cameo from Jamie Foxx and his daughter. Although "Happy" became the most chart-topping Oscar-nominated song within the past 10 years, the song "Let It Go" from the movie Frozen took the gold home for Best Original Song.  Other memorable musical performances included U2, Pink, Karen O, and Idina Menzel.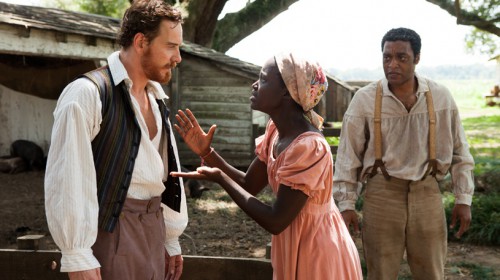 Throughout the show, the Oscars showed segments of various movies that depicted animation, autobiographical movies, and movies that still continue to receive high praise for their artistry and influence.
On a sad note, Glenn Close introduced the deeply emotional 'In Memoriam' segment, which included deceased actors, James Gandolfini, Phillip Seymour Hoffman, Paul Walker, Shirley Temple Black, and film critic Roger Ebert while Bette Midler performed "Wind Beneath My Wings." However, many have noticed that two people were left out of the segment; Glee star Cory Monteith and camera assistant Sarah Jones, who was later mentioned respectfully at the bottom of the screen.
As for the nominations, the first winner of the show graced the stage as he thanked his single mother, brother, and dedicated his award to the many lives that lost the battle of AIDS. Jared Leto won for Best Actor in a Supporting Role for his part in Dallas Buyers Club. Another great win for the film was Matthew McConaughey for Best Actor in a Leading Role. He accepted the award with a beautiful long kiss with his wife to his inspiring speech that touched the entire theatre with graceful energy.
The movie Gravity stole the show with seven Oscars wins, including Best Director, Best Original Score, and Best Visual Effects. Best Animated Feature went to Frozen, Best Actress in a Supporting Role went to Cate Blanchett for her performance in Woody Allen's Blue Jasmine, and Best Original Screenplay went to Spike Jonze for his movie, Her.
Another huge winner was 12 Years a Slave, which received Best Adapted Screenplay, Best Picture, and Best Actress in a Supporting Role. This was a proud moment in black history as Steve McQueen became the first African-American director to win best picture, and Lupita Nyong'o became the first African and seventh black woman to win an Oscar, coincidently 75 years after actress Hattie McDaniel became the first. Nyong'o's acceptance speech was one of the most heartwarming moments as she recognized the story of her character, Patsey, she said, "It doesn't escape me for one moment that so much joy in her life is thanks to so much pain in someone else's." She then ended with a teary-eyed statement, "When I look down at this golden statue, it may remind me and every little child that no matter where you're from, your dreams are valid."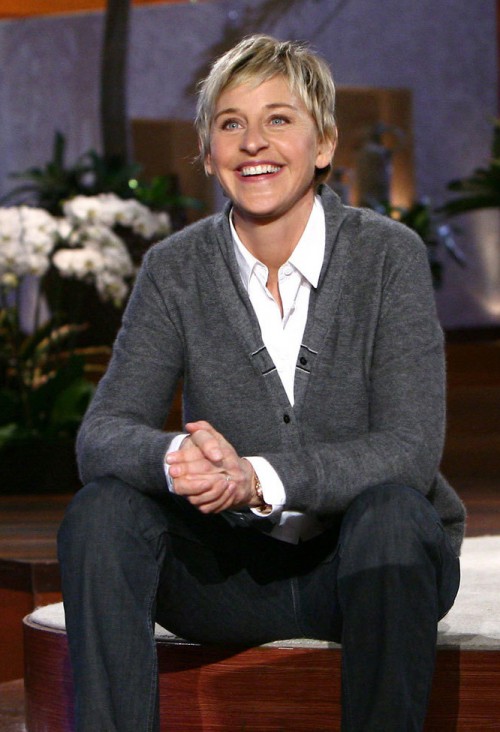 By far the most exciting moment of the show was when DeGeneres invited a bunch of celebrities to take a "selfie," also known as a cell phone self-portrait, in the middle of the show. The picture included Bradley Cooper, who took the photo, Nyong'o and her brother, Angelina Jolie and Brad Pitt, Jennifer Lawrence, Julia Roberts, and a few others. Within minutes, Ellen surpassed Barack Obama as having the most retweeted tweet in Twitter history with over a million.  DeGeneres' creative tactics led to her literally ordering three boxes of pizza and passing out paper plates and napkins to celebrities who wanted to eat a slice, pointing out the very pregnant Scandal star Kerry Washington.
The 86th Academy Awards definitely represented great appreciation to all of the movies that were nominated and has opened doors to the next bunch of actors and actresses that can bless the world with their excellent gifts and ability to act.