James Carroll speaks on Pope at Ford Hall Forum
People packed into the C. Walsh Theater Tuesday to learn more about Pope Francis from Suffolk's Distinguished Scholar-in-Residence, James Carroll.
The Pope, born Jorge Mario Bergoglio, made quite a statement by choosing the name Francis as his Papal Title, a reference to the 13th century preacher Saint Francis.
"Everyone knows three things about Saint Francis," Carroll said. "He loved birds … he was a symbol of the human longing for peace … and he was radically committed to protecting the dignity of the poor."
When Bergoglio became Pope, a Brazilian Cardinal told him, "don't forget the poor," according to Carroll. Pope Francis seems to have taken this command to heart.
The Pope showed his compassion early in his papacy by traveling to a juvenile prison to wash the feet of 12 inmates, Carroll said. While the washing is an ancient tradition [begun when Jesus washed the feet of his 12 disciples] the move broke the tradition of washing the feet of cardinals in the Vatican. The move showed that Pope Francis was serious about caring for the poor, Carroll said.
He also noted that Pope Francis' first trip outside of Rome was to Lampedusa, an island southwest of Italy where many African migrants stop on their way to Europe, to hold a mass with migrants.
Serving the poor "is not an innovation," Carroll said. Rather, Pope Francis is "doing God's work" as God told to Moses.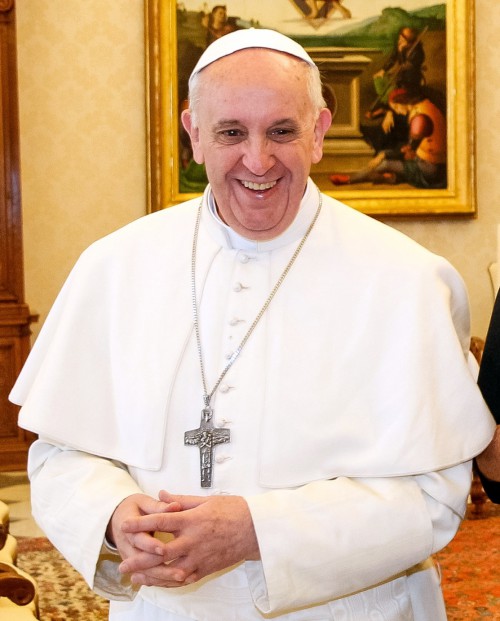 Commenting on Pope Francis' appointment of 19 Cardinals shortly after becoming pope, Carroll said that this was not an effort to further a "progressive agenda" [as an audience member suggested], but was simply necessary to fill vacant seats.
Carroll noted that the people have questioned the Catholic Church's wealth and whether it was necessary for it to carry out its mission.
"Dioceses around the world are bankrupt or nearly bankrupt from sexual abuse lawsuits," Carroll said. The church may have to sell off some works of art or other luxuries to help pay for the lawsuits, Carroll said.
Carroll said that the Catholic Church will have to acknowledge Catholics' disagreement with the Church's hierarchy over social issues like abortion and contraception.
"The Catholic [hierarchy's] view that birth control equaled abortion was a catastrophe," Carroll said.
Pope Francis realizes that "change happens through invitation," Carroll said.
Despite his overall positive attitude of Pope Francis, Carroll does not think he is perfect.
"Francis has a long way to come on handling the sexual abuse crisis," Carroll said. He noted that Francis "has a dubious record [on handling sexual abuse lawsuits] in Argentina."
Carroll called the notion of Papal Infallibility "another wrong turn … and unrealistic."
Carroll said that it was important to take note of Pope Francis' humbleness, highlighting Francis' admission that he was a sinner and had made hundreds of errors.
"Popes don't say that … and it's not a rhetorical question that he's asking," Carroll said. It is a good thing, because "we are a church that judges," Carroll said.
Leave a Comment
About the Contributor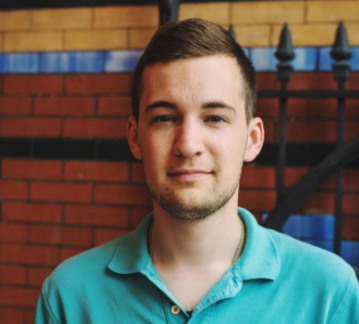 Sam Humphrey, Newsroom Manager
From starting as a staff writer to helping edit and manage the entire paper, Sam has seen every side of the Journal there is. He covered protests, changes in the school's administration, and local political events on Suffolk's campus and across the city. He graduated from the Sawyer Business School in May 2017 but his favorite memories of Suffolk are from his four years on the paper.