With near constant snow, how does Suffolk decide to cancel class?
Suffolk University is a school in the heart of the city, and often, also in the heart of a snowstorm.
In February, 20 inches of snow have been dumped on the city of Boston, according to the National Weather Service (NWS). Since the beginning of this snow season, 53.5 inches of snowflakes have piled up, said NWS meteorologist William Babcock.
A small snowfall on Tuesday brought 4.7 inches of snow to the city, NWS said, that directed the eyes of students out classroom windows rather than at lecturing professors.
Suffolk University plans a snow day on how detrimental impending conditions will be in the Boston area, as well as neighboring towns and cities that students and faculty commute in from, said university spokesman Greg Gatlin.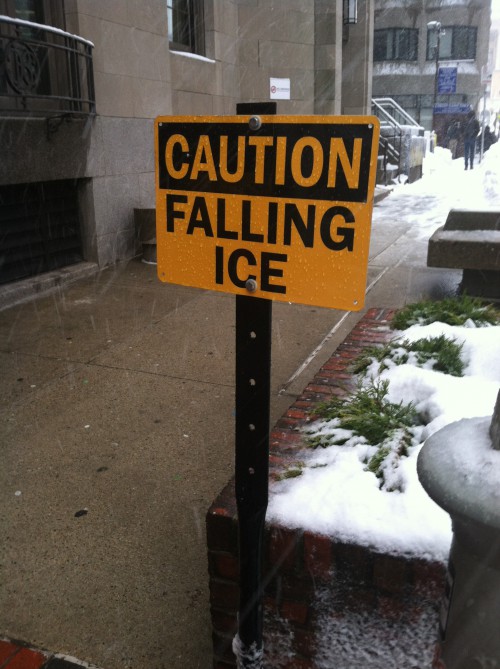 "We have a small group of admins that conference, either in person or by telephone, when there is impending bad weather," Gatlin, the vice president of marketing and communications said in a telephone interview. "We're looking constantly and all day long … and make the best call at the time."
The group of administrators is comprised of Emergency Manager John DeSilva, Facilities Director James Wallace, Risk Manager Karen Kruppa, and Suffolk University Police Department Chief Gerard Coletta, said Gatlin. The group began conferencing Monday on the concerns of Tuesday's storm.
Gatlin said the team ideally prefers to call a snow day the evening before, but will call one in the early morning if necessary. The university takes into account access to the university buildings, public transportation, the state Department of Transportation, and Governor Deval Patrick when canceling classes due to weather conditions, said DeSilva.
The final decision to cancel classes goes to Senior Vice President of administration and treasurer Danielle Manning, Gatlin said.
"We try to keep [snow days] to a minimum but public safety always comes first," said Gatlin. Although the university does not prepare for a specific amount of snow days each year, they look at data after each winter. On average, Boston Public Schools cancel two or three days a year due to snow, Gatlin said, and this is what the university comes to expect.
In regards to Tuesday's storm, the group consulted at 1:15 p.m. on whether or not to cancel, according to DeSilva. He said the university was planning to either cancel the entire day or not at all.
When the snow was coming down heavy at about 2 p.m., the university had its snow crew of 11 people already salting and sanding sidewalks, said Wallace. The crew uses about four snow blowers and snowbrushes to clear the wintery mix from all of Temple Street, in front of Sawyer and Miller, the law school, and around 150 Tremont, 10 West, and the Modern Theatre, Wallace said. The team also has shovels and snow brooms on hand as well.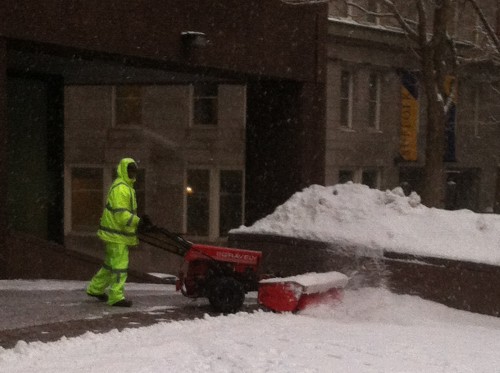 The university hires a contractor to plow the snow in front of the Orpheum Theatre by the law school's parking garage, Wallace said.
Although the snow crew has a plan for the sidewalks, they cannot control snow or ice falling from the roofs of buildings, Wallace said. The best they can do is put out signs that warn of "falling ice."
"Beacon Hill is a terrible area for falling ice," said Wallace, who urged students to be careful everywhere, not just on campus.
Babcock said the weather would dry out over Tuesday night, but that Bostonians should expect some snow and rain Wednesday. Thursday will be sunny with a high in 40s, Babcock said.
Leave a Comment