It has come to point where collectively, we must re-address how we partake in discussions about drug addiction.
For a very long time the general public – bereft of an addictive disposition – has viewed drug addiction as ill-informed, foolish, selfish-anything that places all of the blame on the addict and alleviates the onlooker from any sense of responsibility to try to help.
If we hear of a drug overdose, people think "well it was their own fault," or "I guess they should have thought twice before trying to get high." People adamantly refuse to view addiction as an illness. In part it is due to the lack of wherewithal to extend an empathetic hand and in part it is due to the deep-rooted belief that addicts are not worthy of it. They have made their beds now must sleep in them.
For as long as I can remember, drug addiction has been painted with two broad strokes: it is either demonized or glamorized. It is hard to decide which one is the most damaging.
While glamorization of addiction is unhealthy and simply feeds into a zero-consequence mindset, it is the demonizing of addicts that seem to have a more lasting effect. It is up to the public and the discussions to come to the realization that addicts are often powerless over their own addiction.
We are looking at this through microscopic lenses. We see what we want to and whom we want. We only allow a bare minimum of casualties to affect us.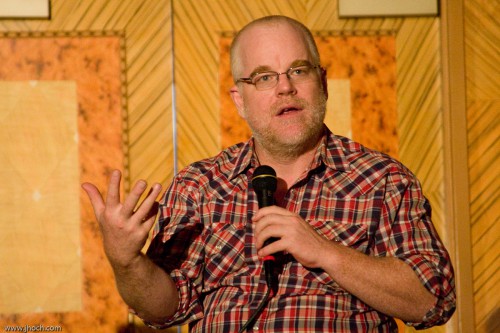 Compassion should not simply extend to those we have placed on a pedestal. When an actor who we hold affection for overdoses or is found out to having a pre-existing addiction, there is a mystique that envelops them. Marilyn Monroe, River Phoenix and now Philip Seymour Hoffman, all of them addled with tragedy and all of them viewed as more glamorous, all the more tragic after their death.
It is the everyday individual, the one who is not walking in a spotlight, who is forgotten when personal strife hits.
It has been reported by the Centers of Disease Control and Prevention that about 42 women die from a drug overdose each day. More women have died from drugs since 2007 than in car accidents.
Nationally, heroin deaths were up 45 percent from 1999 to 2010 according to the White House's Office of National Drug Control Policy.
These are the people we see on the street, hear about on our local news, the distant relative or family friend you have heard about that has been asking for money – we do not allow our concern to reach them.
Drug addiction has ties to privilege. What separates Hoffman's death from the man who overdosed a few weeks ago in Portsmouth, N.H.? Both deaths are tragic, both are an unnecessary loss of life, but one is regarded as an immeasurable loss and the other is barely spoken about.
We have the capability for empathy; we have just been taught that drug addicts do not deserve it, unless they are of celebrity status. People should realize that no matter who it is, from whatever wakes of life, that drug addiction is an illness and one that puts new light into the idea of taking it one day at a time.
If we treat drug addiction as an illness, maybe people will begin to be able to recover. If we remove the stigma, the shame, maybe people will be allowed the time to help, whether it be themselves or someone else.