They are the ones behind the scenes, behind the soundboards, and focused on the cues through their headsets. They are the quiet workers that make sure the music is at the perfect volume and the lights are shining in the right spots, the mics are powered when they should be and the speakers are working properly. The Techies Union is the organization that makes the "magic" happen for Suffolk events on campus in theaters.
The Techies Union works with all Suffolk organizations that require technical help, including any event that may need sound and lights or just a microphone. Prior to the group starting as an organization, groups on campus would have to resort to hiring outside companies to set up and run the equipment for them. The TU now takes care of handling the equipment in both Modern and C. Walsh Theater free of charge to Suffolk clubs.
"When someone new comes on board, we teach them everything," President Jacob Athyal said. "Usually, the seniors will teach the freshman, and so on. That way, when we graduate, they will know everything and pass on the information onto the next group."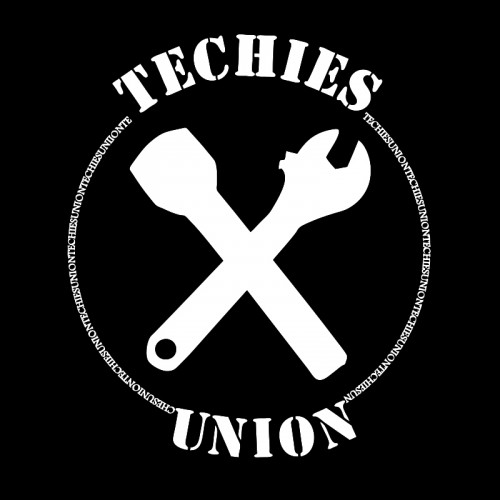 The TU uses equipment that belongs to the university and shares a budget with the performing arts office.
"Basically how it works is that whoever comes to the meetings has first priority to work the shows," Internal Communications Manager Christina Twombly said. "With each show, we need people to operate lights, sounds, and backstage. Then we send out the positions that are available for those that weren't able to attend."
"Usually it's a three person show," Athyal said. "One will be on lights, one on sound, and the third will be a technical coordinator."
Members of TU shared that the organization has helped them not only learn how to do the tech work, but also develop their skills and get a better college experience.
"I am a lot more talkative now," Twombly said. "I came in a scared, little freshman, and now I'm taking more of the leadership roles and running my own shows. It has increased my confidence and acting more quickly when something goes wrong. I would not be in the same place without the Techies Union."
Athyal said that TU has benefited him as a broadcast journalism major.
"When I first joined, I wasn't sure if this was going to be something that was truly for me, but I was wrong," Athyal said. "Not only has it opened an entire new path I can take with this tech experience, but being part of TU requires a lot of decision making as well. If any cues go wrong unexpectedly in the middle of a show, we have to make a decision immediately. When there are people dancing on stage and suddenly the stage goes dark and there are 300 people watching. It's a skill you can apply to any part of your life."
Athyal encourages anyone who is interested to join by attending their weekly meetings or finding them on Facebook.
"All that we ask for people who want to join is a smile and a positive attitude. No prior experience is needed to work with us; we will teach you everything."