Gubernatorial hopefuls share ideas at Rappaport Center
Suffolk Law School's Rappaport Center for Law and Public Service will host nine candidates for Massachusetts' 2014 election for governor to replace Deval Patrick.
The events are set up in roundtable style where candidates introduce themselves and their agendas, but spend the majority of the event responding to questions.
Joe Avellone, a former surgeon who served in the U.S. Navy Reserve, spoke at a roundtable Jan. 21. After his surgical career, he also served as COO of Blue Cross Blue Shield, CEO of Veritas Medicine, and as Senior Vice President for Clinical Research at PAREXEL International. He was a Selectman in Wellesley, Mass. for six terms.
Avellone noted that healthcare spending consumes 40 percent of the state budget, and said that he would look to cut wasteful spending and redirect the money to more urgent needs.
He emphasized that Massachusetts should "adapt to meet the needs of the industries of tomorrow." That means promoting STEM and training in fields like healthcare, renewable energy, and information technology, he said.
Regarding transportation, Avellone considers the Massachusetts Bay Transportation Authority's South Coast Rail Project "a high priority, and necessary for a modern economy and better quality of life. Expanding the Green Line and upgrading the MBTA's rolling stock are also important goals, he said, though he noted that funding such initiatives might be difficult.
As a Selectman, Avellone successfully lowered his town's costs through two rounds of collective bargaining with unions. When an audience member said that the state faced huge unfunded liabilities, Avellone agreed, but stressed that "that problem hurts our cities and towns much more than the state" itself.
Don Berwick, another Democrat in health care, kicked off the series Jan. 15, sharing his background and explaining his ideas with a crowd of nearly 50 people. Berwick is known nationally for his short tenure as the Administrator of the Centers for Medicare and Medicaid Service (CMMS).
"In Washington, there has been an erosion of … the sense that government is by us, for us, and that we can use it to help," Berwick said. President Obama appointed him to the administrator of CMMS during Congress' recess, a controversial move that drew criticism from Republicans. The negative attention, he said, hampered his ability to work with Republicans. Frustrated, he resigned after less than 18 months.
Berwick has made health care policy his main campaign issue, saying "there is no better place in the world for healthcare than Massachusetts."
However, the state needs to decrease its healthcare costs, which were the only section of funding from the government, which did not decrease, he claimed.
His other goals include education system reform, and ensuring that students in poverty still have access to education that will get them a good-paying job.
Berwick graduated from the Harvard College and Harvard's Medical and Kennedy Schools. After 22 years as a pediatrician and a career as a VP at Harvard Community Health Care, he founded and directed a non-profit called the Institute for Healthcare Improvement in 1989.
Berwick said that growing up in a small town instilled values in him that shaped his political views.
For more information and a speaker schedule, visit Suffolk's webpage.
Leave a Comment
About the Contributor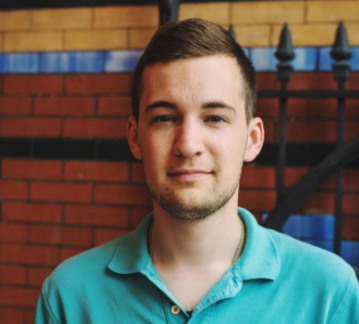 Sam Humphrey, Newsroom Manager
From starting as a staff writer to helping edit and manage the entire paper, Sam has seen every side of the Journal there is. He covered protests, changes in the school's administration, and local political events on Suffolk's campus and across the city. He graduated from the Sawyer Business School in May 2017 but his favorite memories of Suffolk are from his four years on the paper.