By and large, Netflix is having a pretty phenomenal year. It first turned heads with hosting the return of cult favorite, cancelled-too-soon television series Arrested Development, followed soon after by the critically acclaimed House of Cards and Orange is the New Black; the former even received some Emmy nominations. And now, with its recent pick up of the upcoming documentary The Square, it seems that Netflix could be possibly heading to the Oscars.
Directed by Jehane Noujaim, The Square is a politically driven documentary that focuses on the Egyptian revolution. Netflix, the online website that allows for streaming and renting movies, acquired the rights to the film last Monday. The film centers on the real-life protestors in Cairo's Tahrir Square. It is viewed as an observational documentary, taking part in the views of six different individuals on the protests and how they discover victories and risk their lives in order to fight for what they believe in.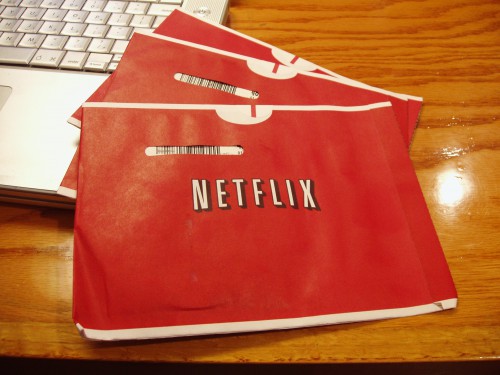 The film won the audience award at Sundance Film Festival hosted in January and more recently won another audience award at the Toronto Film Festival, marking it as being a highly considered Oscar contender this year. Currently, films such as Stories We Tell, directed by Sarah Polley about family truths, and Blackfish, about the corruption at Sea World when it comes to orca whales, have people buzzing but it is not a closed race by a long shot. In past years, political documentaries as well as foreign documentaries have garnered critical acclaim such as 5 Broken Cameras, The Gatekeepers, and The Invisible War, and it would not be surprising, due to the timeliness and content, if The Square manages to climb into tough competition.
However, the real surprise is not the movie but the distributer. Netflix is making a name for itself as being a network that takes risks when it comes to how it conducts its business. The company has had some huge successes, gets high profile actors such as Kevin Spacey to lead in its series, and manages to outdo any other network show with its level of inclusion, diversity and content. Moving to movies is its logical next step. People have been discussing lately how it seems like the Internet and online services seem to be slowly but surely taking over and with the content they are producing, can you blame them?
It will be a testament to the site if the documentary indeed does well, critically and otherwise. If they do succeed, it does not simply open viewers' eyes to a conflict due to a well-made documentary, but it also paves the way to allow Netflix the ability to continue with taking risks and trying to put out the best content that it can.