Last week the Suffolk University men's soccer team was coming off a high point defeating GNAC opponent Albertus Magnus in a crucial conference matchup.
This time around, Suffolk looked to win two more games to extend its hope of making it to the playoffs. The Rams opponents were Salve Regina, and in-conference Mount Ida.
Going into the game against Salve, Suffolk only had four games remaining on the schedule, meaning time was running out if the team wanted to make moves to a better spot in the standings.
Unfortunately for Suffolk, Salve was the one who came to play that day. Salve scored three goals in the first and three goals in the second to defeat Suffolk by a disappointing 6-0. Alex Wasilewski was the star for Salve scoring a goal in each half of the contest.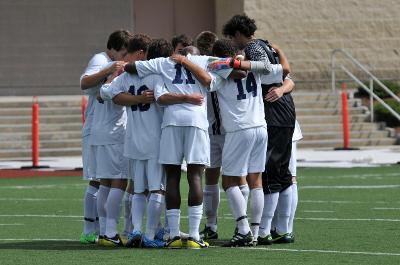 This was the first time the Rams had been shutout since starting the season with five consecutive games without a goal.
This loss dropped Suffolk's record to 4-11, being 2-5 in the conference with three games remaining; all of them  conference games.
On Friday, Oct. 18, Suffolk hosted GNAC participant Mount Ida in Somerville to gain ground in the standings.
The first half looked like the Suffolk team that we had expected to see all season long. Scoring started 29 minutes into the match when a senior connected with another senior for a goal. Jeff Williams racked up yet another assist, hitting Djbril Niang with a great pass off of a free kick that resulted in Niang's third goal of the season.
In the second half, Suffolk could not keep up the pressure. at the 54 minute mark, James Ames scored for Mount Ida to tie the contest up at one a piece. It stayed that way for a while until Steve McDonald of Mount Ida scored an unassisted goal in the 76th minute to give Ida a 2-1 edge, and ultimately, the victory.
The loss dropped Suffolk's record to 2-5 in the GNAC, with two conference games to go. This week Suffolk plays Emmanuel and Rivier, both on the road to close the season.