DC reveals what's next for Batman, Wonder Woman and more at 2013 Boston Comic Con
DC Comics brought some of its big guns to the 2013 Boston Comic Con and held a panel to discuss what the company has on the horizon for some of its major characters.
Co-publisher Dan DiDio led the panel, which consisted of Batman writer Scott Snyder, Wonder Woman writer Brian Azzarello, Superman/Wonder Woman artist Tony Daniel and Justice League International penciller Aaron Lopresti.
DC fans packed the Waterfront Room at the Seaport World Trade Center on Aug. 3 to hear what was in store during the second year of the company's New 52 initiative.
"This is a special show for us to be here," DiDio said at the start of the panel. "We just got back from San Diego [Comic Con] a couple of weeks ago, but to come to a show like this where it is all about the comic and all about the people, it's really great to be here."
DiDio explained that he has been happy with the result of the company's decision to re-launch the DC Universe two years ago with the New 52 and the latest chapter in that initiative called "Villains Month." In September, each of DC's 52 books will focus around a villain in that series which will lead into an even bigger event titled "Forever Evil."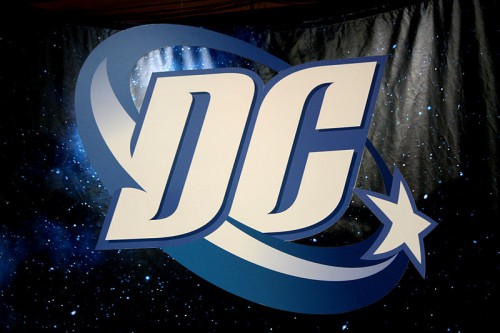 After opening the panel with the aforementioned tidbits, DiDio turned things over to the writers and artists, with Lopresti starting by joking he "holds the record for most cancelled New 52 books."
Lopresti revealed that he just finished up working on the Solomon Grundy issue for "Villains Month," admitting it wasn't exactly familiar territory for him.
"I don't know a whole lot about the character. I know there is a little bit of carnage in the book and it does have his origin in it…when I read the script I said 'oh, this is pretty heavy, I hope they'll handle it exactly right," said Lopresti.
The spotlight then turned to Snyder, who in addition to writing Batman is also writing "Superman Unchained," "The Wake" and "American Vampire". In Batman, Snyder explained he was hesitant to see how fans would react to the Zero Year storyline, which is essentially the New 52 adaptation of Frank Miller's 1987 story: "Batman Year One."
"I really wanted to say thank you to everyone for being so supportive. We were terrified…Dan made me aware that the events in Year One didn't really fit in the New 52 so we tried to preserve what we could but with so many changes in characters and origins, that story couldn't stand," said Snyder.
"We decided that if we're going to do it, we're going to do it big and in our own way and make it something you guys can say 'alright, I've never seen it like this before and it feels modern.'"
Snyder also discussed what it's like writing the story's main villain, The Riddler.
"I was talking with Paul Dini recently and said 'you know, people don't use The Riddler a lot.' He told me 'yeah, try writing riddles.'"
He admitted that the riddles are really hard to come up with for the stories but are also rewarding for him.
Switching gears from Gotham City to Metropolis briefly, Snyder explained that he's extremely proud of his work on "Superman Unchained" and that in issue three of the book, fans can expect quite the confrontation between the Man of Steel and his arch nemesis, Lex Luthor.
Staying with the Man of Steel, Tony Daniel talked a bit about working on the upcoming DC title of Superman/Wonder Woman which focuses on two of the company's biggest heroes.
"I think it's some of my best work artistically," Daniel said. "It has everything that I would want to read in a book and draw in a book. It's Superman and Wonder Woman…it's explosive, big, sexy…it's going to be a hit."
Daniel revealed some of the first villains the two will face off against starting when the book hits the stands in October are Doomsday and General Zod.
Azzarello played the funnyman of the panel, giving one word or short answers to DiDio's questions about the Wonder Woman series. He did reveal however that he is excited to see how fans react to his book's upcoming tie-in to "Villains Month," saying it will be "different from most of the other ones."
After each panelist explained a little (or a lot) about their work, DiDio opened the floor for fan questions. The panel attendees asked a range of questions regarding when certain characters will pop up in the New 52 universe to the thought process between certain character costume changes.
After the panel, DiDio explained how he thought things went.
"For me, panels have to be fun first of all. Information is a secondary thing. You can find things online or be reading the books. The main goal for us when we come to these shows is to make that connection with the fans…the fact the audience was into the whole panel and laughing with us, that's the best feeling you can ever have."