Genki Spark drums in Ridgeway
Hang on for a minute...we're trying to find some more stories you might like.
Julian Dean  Journal Contributor
The Genki Spark, an Asian All-Female performance troupe that specializes in Taiko drumming, came to Ridgeway yesterday.

The Office of Diversity Services, in conjunction with the Suffolk's Asian-American Association (AAA) and the Vietnamese Students Association (VSA), organized the event in honor of Asian Heritage Month, which begins in May.
Attendees dined on rice and teriyaki as the Genki Spark women entertained them through a show beginning with a history of the group.
"We want to create a world that respects all people," stated Karen S. Young, founder and artistic director of the Boston-based group. She continued to say the all-female group intends to dispel previous misconceptions of Asian women being "quiet and small."
Following a few drum performances and a spoken-word piece, audience members took the stage to participate.
More information on The Genki Spark can be found at TheGenkiSpark.org.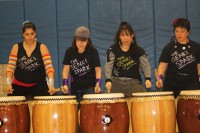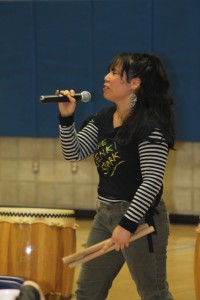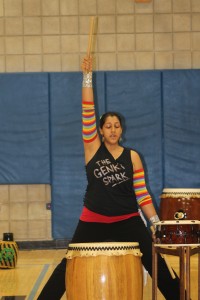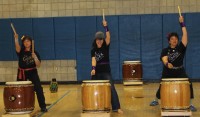 Photos by Julian Dean