In the nation: Nashville shooting, Warren announces campaign, Pence to testify to Jan. 6 grand jury, Mel King dies at 94
Trigger warning: The following contains discussion of gun violence and death.
Shooting at Nashville school leaves 6 dead
Three children and three adults were killed in a shooting March 27 at a Christian school in Nashville, Tennessee, according to The Associated Press. The shooter is also dead after a confrontation with police.
The shooter, Audrey Hale, 28, was a former student at The Covenant School. Police say this was a targeted attack but the shooter did not target specific victims, according to The Associated Press.
The three children killed were Evelyn Dieckhaus, Hallie Scruggs and William Kinney, all age 9. Scruggs was the daughter of the pastor of the church that runs The Covenant School, according to The Boston Globe.
The three adult victims were Katherine Koonce, 60, the head of the school, substitute teacher Cynthia Peak, 61 and Mike Hill, 61, a custodian, according to The Associated Press.
For hours after the shooting police identified Hale as a woman, but during a presser that afternoon, the police chief said the shooter was transgender. It is uncertain what Hale identified as, according to The Associated Press.
Police said they have a manifesto from Hale as well as a detailed map of the school with potential entryways into the school, according to The Associated Press. Hale also surveyed the building before following through with the plans.
According to The Associated Press, Metropolitan Nashville Police Chief John Drake wasn't sure what Hale's motive was, but did state that Hale "had some resentment for having to go to that school."
Warren announces senate reelection bid
Senator Elizabeth Warren announced her 2024 reelection campaign in a video posted the morning of March 27 as she looks toward a third term representing Massachusetts, according to The Boston Globe.
Warren, a 73-year-old Democrat who lives in Cambridge, was first elected in 2012 in the wake of the 2008 financial crisis, according to her website.
"I first ran for Senate because I saw how the system is rigged for the rich and powerful and against everyone else. I won because Massachusetts voters know it, too," Warren said in the video. "And now I'm running for Senate again because there's a lot more we've got to do."
The campaign will be the first following the senator's failed presidential run in 2020, which she dropped out of after a lack of support shown on Super Tuesday, according to The Boston Globe.
Most recently, Warren has been championing a legislative proposal with California Senator Katie Porter to respond to the collapses of Silicon Valley Bank and Signature Bank, according to The Boston Globe. The proposal would put measures from the Dodd-Frank Act back into place after its rollback in 2018. The Act was put into place following the 2008 financial crisis.
In 2023, Warren has also sponsored a bill to establish universal childcare and early learning programs, as well as co-sponsoring bills to improve dependent health insurance coverage, provide foreign assistance funding for reproductive healthcare and to reduce barriers to citizenship, according to The Boston Globe.
Judge rules Pence must testify to Jan. 6 Grand Jury
Former Vice President Mike Pence is required to testify in the investigation surrounding former President Donald Trump's attempt to overturn the results of the 2020 election, a federal judge ruled on March 27. 
According to CNN, Pence will not be obligated to testify on happenings and conversations that occurred on Jan. 6, 2021, due to protections in the "speech or debate" clause of the Constitution, which states that members of the legislature cannot be questioned about governmental business by the court system. Pence will only be obligated to speak on information and conversations had with the former president leading up to Jan. 6. 
The subpoena was issued Feb. 9 by the special counsel overseeing probes into Trump's actions leading up to and during the Jan. 6 riots, as first reported by ABC News. 
Pence and his legal team have the opportunity to appeal the decision. 
Mel King, first Black person to reach Boston mayoral general election in 1983, dies at 94
Mel King, former state representative from the South End, died the morning of March 28 in his Boston home at the age of 94. 
According to The Boston Globe, King was a political activist who became the first Black person to run in a Boston mayoral general election in 1983. 
King's wife, Joyce, said he was briefly hospitalized at Boston Medical Center after becoming sick recently and said he wanted to return home three days ago, according to the Globe.
While King did not win in 1983, his campaign helped pave the way for a promising future in Boston and the nation. King lost by 30 points to Raymond L. Flynn, the Globe reported.
The election was characterized by unexpected humility as Flynn was a leader in the opposition of desegregation, pitting the two candidates against each other over a controversial topic.
"His impact and legacy stretch across the boundaries of neighborhood, race, class and status. His transformative ideas shaped generations of organizers and leaders who are driving us closer toward his vision today," said Boston Mayor Michelle Wu in an Instagram post. "…With gratitude and determination to keep fighting, rest in power."
King said in a 1988 Globe interview, "I'm a mild-mannered person, but I have the capacity for outrage when the circumstances demand it."
Leave a Comment
About the Writers
William Woodring, News Editor | he/him
Will is a senior majoring in public relations. He is originally from Medway, Ma. In his free time, he enjoys listening to music, writing, reading, and running. He is interested in political journalism and hopes to go into politics after graduating.

Follow Will on Twitter @woodringwill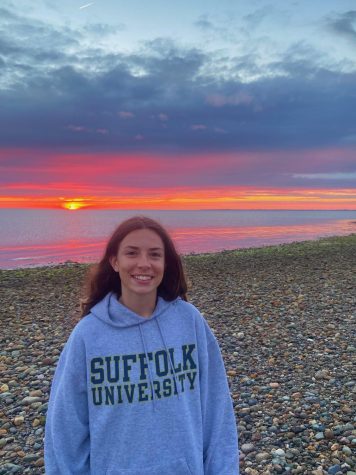 Sarah Roberts, Asst. News Editor | she/her
Sarah is a senior from Taunton, Mass. majoring in print and web journalism. She's on the cross country and indoor/outdoor track and field teams. When she's not running along the Charles or doing laps on the track in Eastie, you will probably find her in a coffee shop. Sarah is a coffee connoisseur and enjoys trying new coffee places frequently. In her free time if she isn't reading, she's watching some true crime shows or rewatching Gilmore Girls for the hundredth time. After college, she hopes to work in investigative journalism.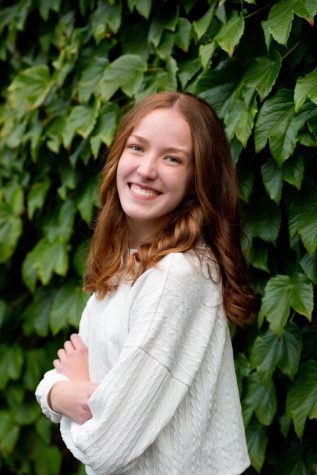 Maren Halpin, Asst. News Editor | she/her
Maren is a sophomore print/web journalism major from Milford, Massachusetts. In addition to writing for The Journal, Maren is a member of Suffolk's track and field team. In her free time, she loves to go to her favorite coffee shops, listen to Noah Kahan and Taylor Swift on repeat, explore the city and spend time with family and friends.