SGA discusses orientation leader applications, Suffolk CARES drive and more
Suffolk University's Student Government Association heard a presentation on the process to apply to be an orientation leader before discussing the fan bus to the men's and women's track meet at the TRACK at New Balance, a raffle being by the Suffolk CARES Pantry and updates from the dining committee and elections.
During the open forum, there was a discussion surrounding a student petition to restrict funding to the Suffolk chapter of Turning Point USA.
Associate Director of Orientation John Eyberse and Orientation Team Leader Jamie Taris, one of the Suffolk Journal's sports editors, gave a presentation to the senate on the role and responsibilities of the orientation leaders as well as Ram Supporters and encouraged members of the Senate as well as the student body at large to apply for the positions.
"On campus, you're building the Suffolk community, you're helping establish what the Suffolk mission is and informing about different resources as well," said Eyberse.
Eyberse additionally added that orientation leaders are paid for their work and expected to work around 40 hours per week in the summer but are provided free housing on campus for the duration of their work.
Requirements to serve as an orientation leader are that a student must have at least a 2.5 GPA and be in good standing with the university.
Applications are due Feb. 24 at 10 a.m., with interviews occurring between Feb. 27 and March 5.
President Angela El Jazzar discussed the recent SGA-sponsored fan bus to the recent track meet. 
According to El Jazzar, this was the fourth fan bus of the year and approximately 40 students took advantage of the free bus to the meet.
El Jazzar said she hopes the sponsored fan buses will help bridge the gap between SGA and the student body to the athletics programs.
Additionally, El Jazzar advertised the ongoing Suffolk CARES drive. Any student who donates a non-perishable food item will be automatically entered to win a free bicycle.
Finally, in her report, El Jazzar went over updates from the dining committee and announced a plan for an "all you wish to eat station." For an additional $3, students can return to the food station as much as they want for one hour. There is currently no precise timeline for implementing the "all you wish to eat station," however there are hopes to have some aspects of it implemented in March.
Following the report from the president, Vice President Tara Maltese gave updates on the upcoming SGA election. 
Maltese brought up the Executive Board Candidate Forum, which is planned for Feb. 23 during activities period. Additionally, nomination packets for executive board and senate were due Feb. 16.
During the open forum, three students were appointed to serve as senators at-large. A representative from Heart to Hand, a new club dedicated to helping the homeless in the Greater Boston area, said the organization had its first informational meeting and encouraged senators to join.
Harry Murphy, president of TPUSA and a contributor for the Suffolk Journal, brought attention to an ongoing student-run petition to strip the organization of its funding. 
"While our chapter here itself was often seen as a republican club or a hate group, this is inaccurate and far from the truth," said Murphy.
Murphy added that TPUSA, along with unnamed members of their opposition, participated in Suffolk Votes discussions last year regarding current political issues, including polarization and cancel culture. Murphy alleged that members of the movement against TPUSA have torn down posters and created an Instagram account claiming the organization is a hate group.
"How ironic that somebody who championed free speech just over a year ago is now begging this community to ban it altogether," said Murphy.
Anthony Coviello, a junior at Suffolk and the organizer of Students Against TPUSA, said in a written statement to the Journal that the petition speaks volumes.
"I'm only one student, but as seen by our petition my sentiments about TPUSA represent that of a huge portion of the student body here at Suffolk University. They claim that we are trying to stifle their free speech, but nothing is farther from the truth," Coviello said. "They claim that it would be a breach of the First Amendment to take away their funding, but again, nothing would be farther from the truth."
Coviello said the petition is not meant to target members of TPUSA on a personal level, but rather bring awareness to what the organization stands for.
"We firmly believe that the views, stances and actions of the national TPUSA go against Suffolk's mission and vision. This organization is hateful and dangerous and we feel that our money should not go towards supporting any subset of that organization," he said.
Maltese said the controversy "is being addressed privately to the proper avenues."
El Jazzar emphasized SGA's commitment to student safety on campus and encouraged students to utilize on-campus resources if they feel they are being discriminated against. 
"[SGA] wants to ensure you're safe and feel welcome on campus. And that is our priority," said El Jazzar to the senate.
Leave a Comment
About the Contributors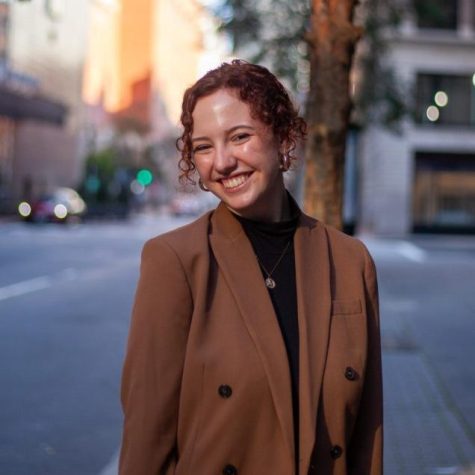 Shealagh Sullivan, Editor-in-Chief | she/her
Shealagh is a senior double majoring in journalism and international relations from Ashby, Mass. In her spare time, she enjoys reading, finding a new favorite coffee spot and exploring Boston. She is a huge art lover and wants nothing more than to see the Van Gogh Museum in Amsterdam. After graduation, Shealagh hopes to be a political journalist in Washington D.C.
Follow Shea on Twitter @ShealaghS.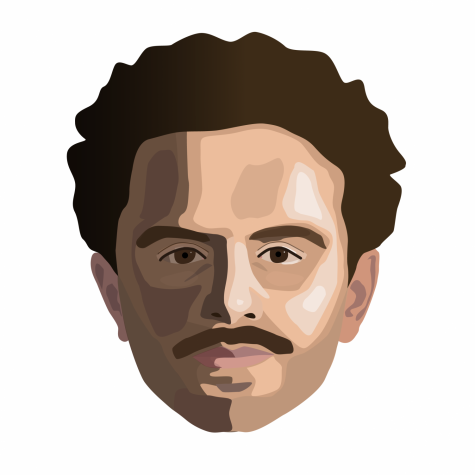 Sean Buckley, Graphics Editor | he/him
Sean is the Graphics Editor at The Suffolk Journal. He is a junior at Suffolk University studying Graphic Design. When not designing graphics he is producing music and taking photos. Sean is from Franklin, Massachusetts and is a new addition to the Journal. He hopes to continuously improve his work in the years that he is providing for the Journal.
You can follow him on Instagram @343sean