Suffolk to launch partnership with Celtics, Sports Management program
Suffolk University announced on Feb. 6 the launch of its new partnership with the Boston Celtics, in conjunction with a new Sports Management program in the Sawyer Business School.
"This new relationship exemplifies how we utilize our distinctive downtown Boston location and our multidisciplinary programs to create transformational and immersive educational experiences," said Dean of the Sawyer Business School Amy Zeng in a Suffolk press release. 
Beginning in fall 2023, students in the Sports Management program will begin to take advantage of this unique partnership.
"The Boston Celtics partnership will be embedded into the curriculum," said Sawyer Business School marketing professor Skip Perham, who will direct the Sports Management program. 
"Every year we are going to get a project from the Celtics, and that will evolve yearly," said Perham. "I think that project will most likely live in our capstone class."
Perham said students will also enjoy regular visits from Celtics executives and management. 
"We're honored to be able to team up with Suffolk University to support a comprehensive and contemporary program that helps develop the next generation of sports business leaders," said Ted Dalton, chief partnership officer for the Boston Celtics, in a Suffolk press release. 
This partnership makes Suffolk the first AACSB-accredited business school in Boston to offer an interdisciplinary Sports Management program. 
"We're steps away from the Garden. We're steps away from Fenway. We are on the parade route," said Perham.
Perham also noted the amount of sports corporations that are headquartered in Boston: New Balance, DraftKings and others. 
"While there aren't any guaranteed internships [in the program], because of our relationship [with the Celtics], students who are touching these businesses in the Sports Management program would have a competitive advantage to compete for those internships. 
This new major is an expansion of already existing classes, according to Perham. 
"In the School of Business and the College of Arts and Sciences we have seven sports-related classes we were already offering," said Perham. "We had a critical mass of courses that were in each department and putting them together in an interdisciplinary program that will create this Sports Management major and give our students a holistic look at what it looks like to work in the business of sports."
A Sports management major and minor will be available to Suffolk students, allowing current students to take advantage of the opportunities as well. 
While the first Sports Management classes won't commence until fall 2023, the Suffolk-Celtics partnership will take its first steps at the annual Bridging the Gap Marketing Conference on March 3 at Suffolk. 
The event will feature a Hackathon powered by VistaPrint, who partners with the Boston Celtics to promote New England small businesses. 
"Our students will try and recruit hackathon teams of five and they're going to try and help the Celtics address a challenge, which is to grow awareness to and the number of applicants to black and minority-owned business in New England," said Perham. "That's the first example of how we are going to talk about the Boston Celtics, talk about VistaPrint who is a third party that is using sports to grow their business and benefit our students by showing them how to work in a sports business to solve business challenges."
Follow JD on Twitter @jdconte617
Leave a Comment
About the Contributor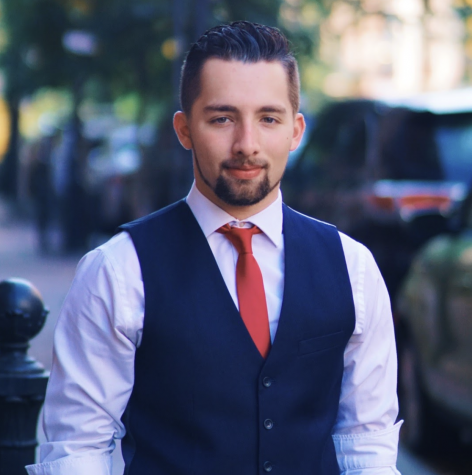 JD Conte, Sports Editor | he/him
JD is a senior from Wallingford, Conn. double majoring in political science and broadcast journalism. Aside from writing for the journal, JD can often be found in Studio 73 working on his broadcast skills. Off-campus JD can be found watching all the Boston and UCONN sports teams. He enjoys spending time with his family and friends in various spots around the city, especially in East Boston and the North End. After graduation JD hopes to work in a newsroom full-time or pursue a career in the sports industry.
Follow JD on Twitter
@jdconte617
Email him at
[email protected]