Career Center celebrates opening of new space
Suffolk University unveiled the new home of the Center for Career Equity, Development and Success on Oct. 13, at an event filled with students, alumni, faculty, staff and employer partners coming together to celebrate the landmark grand opening. 
The new center, which can be found on the ground floor of the Rosalie K. Stahl building on the corner of Tremont Street and Beacon Street, provides a meaningful and convenient location for the university. 
"I am absolutely thrilled that we are at this point. The Center for Career Equity, Development and Success, in many ways, symbolically sits at the center of Suffolk University because of the focus on career and the focus on inclusion, which are two things that really epitomize who we are as an institution. To have a location that really allows us to showcase that and to shout it from the rooftops and symbolically be right in the center of campus is really exciting," said Suffolk President Marisa Kelly. 
When discussing the location of the new center, Associate Provost and Executive Director of the Career Center Dave Merry acknowledged the history of the land on which the university sits, and how this history is a crucial foundation for all that the center is and strives to be. 
"In thinking about all the ways that location is important, it is also important that we acknowledge that the land on which we gather is the traditional homeland of the Massachusett people, who have been enriched and sustained by this land since time immemorial. We believe that a land acknowledgement is a necessary step to express our respect and responsibility. We are aware of the loss and violence caused by genocide, and we hope that making this statement fosters conversation and shows our support for the native people of this land," Merry said in a speech at the event. 
One of the main focuses of the center is ensuring that every student, regardless of background, leaves Suffolk with the skills and foundation needed to succeed in their chosen career path. To the career center, one step towards accomplishing this goal is to reduce the economic burden of low-paid or unpaid internships that provide crucial job experience. 
"We just had our first round of the Phillips Family Internship Fund, we are soliciting donations for the Ram Internship Fund as well, and we are also excited to offer the Summer Career Development stipend to first-year students," said Stephen Meno, the assistant director of Internship Programs.
In addition to internship programs, the career center conducts numerous programs, events and other resources for students and alumni, including the Ram Alumni Mentoring Program, job shadowing, networking nights and the Equity at Work program. 
Students attending the event expressed their excitement for all that the new center will provide, both during their time as Suffolk students and after graduation. 
"I'm excited for [the center] to be more accessible for students, with it being front and center, students will be more inclined to utilize the resources and staff," said Student Government Association President Angela El-Jazzar. "I'm super excited for everyone to feel that it is a more welcoming space, being right in the hub of campus." 
El-Jazzar is also an outreach team career ambassador for the Career Center. 
The new location for the center has been in the works since the creation of the Suffolk 2025 Plan in 2018, according to Kelly.
"I think this is a great point of pride for the university. A major point in our strategic plan was to develop our career center, and we've really done that by hiring 25 people and creating a great infrastructure, to now have this space that's really accessible and really visible I hope will make students and their families feel even more excited about how Suffolk can help them in their career goals," said Senior Vice President for Finance and Administration and Treasurer Laura Sander. 
To the Suffolk community, the opening of this new location represents all that the university strives to be and will play a large role in continuing the pursuit of equity and inclusion. 
"Ensuring that our students have access to transformational educational opportunities that prepare them for professional success and positive engagement in our community sits at the center of everything we do, and inclusion sits at the center of everything we do. To have those two come together in the form of this Center for Career Equity, Development and Success, and to be located right here, literally at the center of campus, is both from an operational and a symbolic perspective absolutely fitting," Kelly said. 
Follow Maren on Twitter @Maren_Halpin26
Leave a Comment
About the Contributors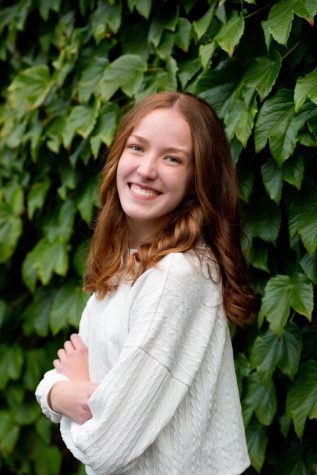 Maren Halpin, Asst. News Editor | she/her
Maren is a freshman politics, philosophy and economics major from Milford, Massachusetts. In addition to writing for The Journal, Maren is a member of Suffolk's track and field team. In her free time, she loves to go to her favorite coffee shops, listen to Noah Kahan and Taylor Swift on repeat, explore the city and spend time with family and friends.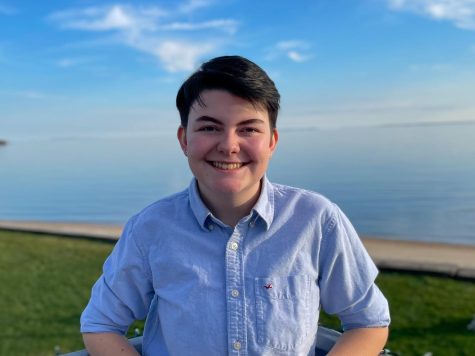 Leo Woods, Photo Editor | he/him
Leo is a junior political science major with a minor in philosophy from Clinton, Conn. When he isn't writing for The Journal, you can find him walking around Boston with his camera taking pictures of the city. He is passionate about politics, Mexican food, and Dungeons and Dragons. In the future, he plans on attending law school and permanently moving to Boston.
Follow Leo on Twitter @leowoods108