Women's hockey set to skate in playoffs
Suffolk women's hockey will square off against Curry College Wednesday night in the quarter finals of the CCC playoffs after a historic regular season run.
The Rams finished the regular season with a record of 19-5, which was the best record in program history, earning them the number two seed in the tournament.
Senior captain Madison Duff said that the success can be traced back to a number of things, but most importantly; the team gels well together.
"I think a lot of it is from how many seniors we have and how much experience we have on the team," said Duff. "Also all the new freshmen that came in have really added a lot this year. I think with those two things put together we were able to really mesh well and get a lot of wins."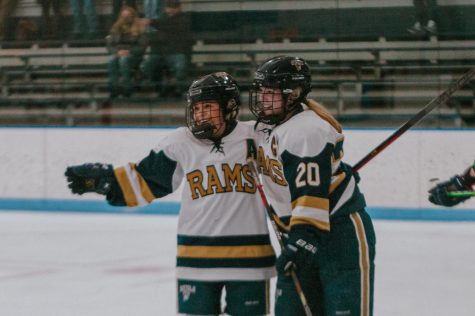 The Rams know that their regular season success is to be put in the rear view mirror now that it's playoff time. Duff noted that in years past, they've gotten too comfortable during playoff time and lost games that they could have won.
"[Coach] Taylor let us know that anything can happen in a playoff game. You can't just assume we're going to beat Curry because we have in the past," said Duff. "We've watched video to try and find different ways we can create an advantage and we're gonna try to put all those things together because if we lose, we're done. We just have to have that mindset."
Another reason for the Rams success so far this season is the strong goaltender play by all three goalies on the roster.
Sophomore Lily O'Neill is at the forefront of that success after she started 12 of the Rams games this season, allowing a 2.26 goals against average (GAA).
"I kind of just play my game," said O'Neill. "Being in net it's important to stay composed because I know the team relies on a strong net presence, when games get intense having someone calm and composed in net is what I try to do to keep the energy positive."
The Rams first playoff game Wednesday night will be versus Curry at Louis E. Porazzo Memorial Rink in East Boston. Puck drop will be at 7 p.m.
Follow Nick on Twitter @NFrieburger
Leave a Comment
About the Contributors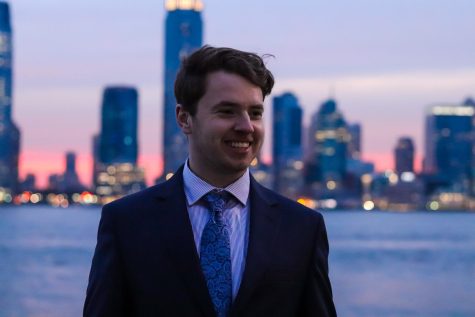 Nick Frieburger, Sports Editor | he/him
Nick is a senior journalism major at Suffolk University and is originally from Kingston, Mass. He is extremely passionate about Boston sports but has a specific love for the Celtics. His biggest claim to fame is watching every Celtics game since 2012. In his free time, he can be found relaxing and watching basketball or football while listening to music.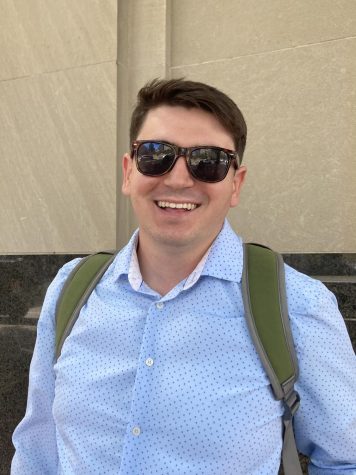 James Bartlett, Multimedia Editor | he/him
James Bartlett is a senior studying print and web journalism. Originally from Lowell, Massachusetts, James has a strong interest in photojournalism and new journalism tools such as podcasting and user-generated content.
James is currently a Web Journalist at WHDH Channel 7 and has previously worked at Boston.com and the Newburpoty Daily News.
Follow James on Twitter
@James_bartlett8
Email him at
[email protected]