'Dove's Cry' film screening event inspires cultural acceptance
Director Ganit Ilouz joined the Suffolk University community on Oct. 26 to watch and tell the story of her project, "Dove's Cry," a documentary film about breaking international barriers.
Suffolk's Ford Hall Forum partnered with the communications, journalism and media department, the global and cultural studies program and the Women's and Gender Studies program to screen the film.
The film was released in 2013 and provided insight into the challenges that come with creating cultural acceptance.
"Dove's Cry" tells the story of an Arab Isreali woman, Hadeel, who teaches the Arabic language in a Jewish Isreali elementary school.
Hadeel is the only Arab individual in her workplace who, at times, faces racism and prejudice throughout the school year.
"A student called me a 'stinking Arab' today," said Hadeel in the film.
She never expected to hear a remark like this at a place of education. Through the film, Hadeel received backlash from student parents and her principal. Although she remained determined to make a difference, she sometimes struggled to do so.
When the film was made, Hadeel was 27-years-old and unmarried. In the Arabic culture, most women get married in their early teens or early 20s. At home, she was constantly pressured to marry. Hadeel, however, did not want to rush into a marriage with just anyone. She was happy with her work and wanted to remain unmarried.
"I have to choose someone who's worth giving up my freedom for," said Hadeel.
Although her parents worried that Hadeel was making the wrong choices, they were still there for her. Co-workers of the teacher also attempted to fix her up with fellow suitors, but she never changed her mind.
Hadeel is very beloved among her students.  She teaches respect and open-mindedness in a way that allows students to think for themselves.
Hadeel tasks her students with building mosque dioramas for an assignment. This exercise soon had parents in an uproar, with many saying it went against their personal beliefs to build an Islamic place of worship. This proved to be an issue for Hadeel and her principal, who had many meetings regarding it.
However, many of Hadeel's students remained open-minded about the project, with some of them standing up to their parents about it.
"I told [my father] we should learn the rest about the culture, not just the language," said a student.
According to Ilouz, this film was made in the honor of her late mother, an Arabic teacher herself. When she first began to think about the movie, Ilouz wanted to portray a film that had to do with her mom's life work and what she wanted to achieve.
Ilouz's mother went through many changes in her life in terms of career and personal views. Ilouz and her mother come from a Jewish background, where they later developed a love for the Arabic culture and language. Her mother, who used to belong in the right wing, later transitioned to the left wing after her life experiences.
"She then started teaching and loved the language," said Ilouz. "She changed her views and even as she experienced difficulty, she continued to keep teaching."
Leave a Comment
About the Contributor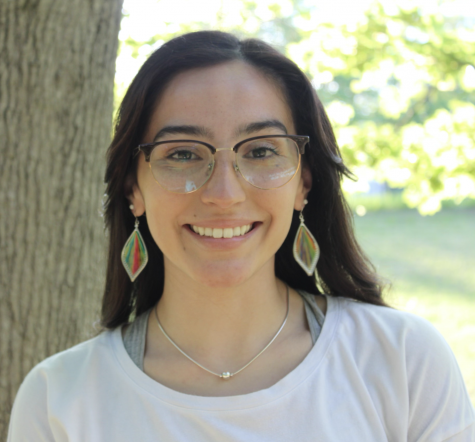 Olivia Acevedo, World News Editor | she/her
Olivia is a senior majoring in print/web journalism while double minoring in advertising and environmental studies. When she isn't sprinting from place to place on campus, she likes to spend her time with her dog and attend sporting events. Olivia is originally from West Springfield, Massachusetts and has a passion for animals and history. 
Follow Olivia on Twitter
@OliviaAcevedo12
Email her at
[email protected]