QSU Luncheon honors National Coming Out Day
Suffolk University's Queer Student Union held their annual Coming Out Day Luncheon on Oct. 21 in honor of National Coming Out Day. The QSU luncheon gave students a safe space to talk about their own journeys and gender identities.  
President Marisa Kelly  took the podium to speak on her own experiences, as a member of the LGBTQ+ community. 
Kelly worried that her coming out story wouldn't be inspirational in the traditional sense, as she had an older sibling that had come out before her.
"My sister's story is more traditional, by the time I came along, all the family dynamics had already happened," said Kelly. "It's a positive story of progress."
Though her sister helped set a precedent for acceptance in her family, she hoped she could still inspire students to speak their truth. 
Kelly still struggles with when it's appropriate to bring her identity up in her professional life. She considered herself lucky to have never faced a situation where her identity was an issue. 
"There has been progress in the nation and the world, but that doesn't mean [progress] is linear," said Kelly.
Kelly encouraged students to come to her if they ever needed someone to speak to.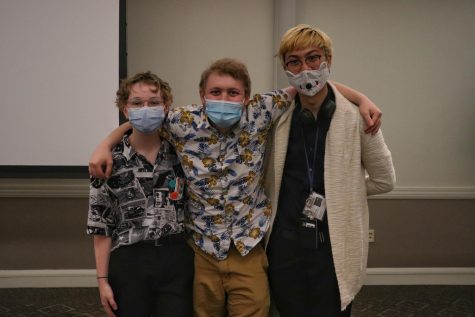 "When I say my door is open, I mean my door is open," said Kelly. 
Cameron Breither, the Assistant Director of the Center for Student Diversity & Inclusion and one of Suffolk's only trans faculty members, was next to the podium to speak on their coming out story. 
Unlike Kelly, Breither was raised in what they described as a "casually queer-phobic" family. They told a story of their mother pointing out two women holding hands in the mall, whispering that they were lesbians. 
Breither spoke on coming back into their identity in a town that was not accepting. 
"You had to figure out how to reconcile your identities with what you looked like outwardly," said Breither.
Daniel Webber, president of the QSU and co-news editor of The Suffolk Journal, also spoke on their more recent coming out story. Webber came out to his family only days prior to speaking to the group and will begin their journey towards their identity within the next few weeks. 
"As we commemorate this wonderful day, I just want to acknowledge the fact that there are still individuals trying to come out. As much as going back into the closet was some of the hardest times of my life, it enlightened me on the fact that we are so incredibly brave," said Webber.
Webber's father, Steven LoBello, was in the crowd and reflected on the depth of change that he has seen over the years. 
"In the 80's people were called 'odd' and in the 90's there was a big push towards acceptance and it hasn't slowed down," said LoBello. 
While National Coming Out Day takes place Oct. 11, the event was postponed until Oct. 21 due to scheduling challenges.
Follow Ashley on Twitter @Ashleyfairchi14
Leave a Comment
About the Contributors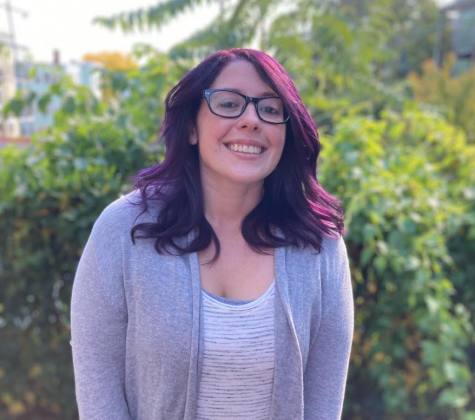 Ashley Fairchild, Asst. Copy Editor | she/her
Ashley
is a senior majoring in print/web Journalism. Outside of Suffolk, she can typically still be found with her nose in a book and her hand wrapped around a coffee mug. She enjoys lifting weights, finding new cafes and most importantly, playing with her dog, Pepper.
Follow Ashley on Twitter @AshleyFairchi14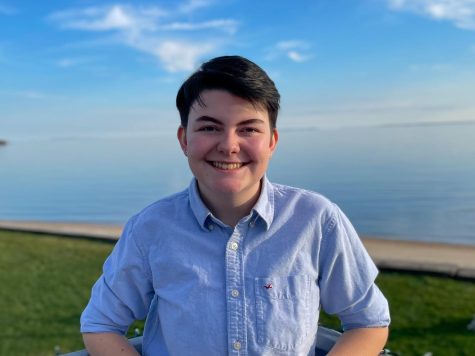 Leo Woods, Photo Editor | he/him
Leo is a junior political science major with a minor in philosophy from Clinton, Conn. When he isn't writing for The Journal, you can find him walking around Boston with his camera taking pictures of the city. He is passionate about politics, Mexican food, and Dungeons and Dragons. In the future, he plans on attending law school and permanently moving to Boston.
Follow Leo on Twitter @leowoods108