OPINION: Student journalists are journalists. Here's why: 
Existential dread over deadlines. Sources never responding. Illegible notes. It doesn't change with the newspaper your byline appears in — or whether you're still in school. 
If only more people agreed. 
There is a binary standard that clouds the definition of a journalist. Either you're a student journalist (emphasis on the "student"), or a professional. There is no in between, and the added label of "student" can automatically delegitimize your work no matter how accurate or important it might be. 
I don't know which of these titles fits me best. I'm definitely a student, since I spend way too many nights ready to bang my head against the wall over stats homework to not be. At the same time, I get paid to work in a professional newsroom, as I have for nearly three years. I'm in limbo — all because I have yet to finish my degree. 
I've been denied interviews because my email is signed with The Suffolk Journal or belongs to a university server. I've been talked down to by sources because of my age, even when working for a professional paper. It's frustrating when a group of old men I'm trying to interview about a new movie shooting in town speaks to me like a little kid, and it's uncomfortable when one of them suddenly hugs me against him like one too, all while making a joke at my expense. 
The belittling feels worse when it's even more blatant. An old source called me last year and asked me to write and research a book he wanted to publish. Part of his pitch: "It will make you a real writer." 
It didn't help that he wanted 80% of the profits if I agreed (I didn't). 
Most of my peers have similar stories, yet our work should speak for itself. Student journalists have been the main watchdogs of how well colleges across the country have handled the pandemic, as noted in The New York Times last year. Student journalists and student-run newspapers diligently track the number of cases on their campuses, what COVID-19 policies are in place and how effective they are in keeping the virus at bay, if at all. 
Student journalists hold their universities accountable when they fall short in diversity and equity, or when they favor donors' children over students in need when deciding who gets internship funding, like the University of Chicago's student newspaper reported in 2019. They remind college administrators that their campuses are not the isolated bubbles they often appear to be and that no one is immune to the necessary backlash journalism can create. 
The bulk of student journalism stems from campuses, but that does not mean this work is any less significant. If student journalists do not use their knowledge and connections to report on the good, bad and ugly sides of their universities, these institutions — which play a significant role in sculpting the future of American society and thought — will go largely unchecked. 
As I mentioned before, my own situation is a weird balancing act between being a student and working in a professional newsroom. I go from fighting with Suffolk University Police Department to let my staff print mock copies of The Journal in the Student Leadership and Involvement office at 3 a.m. to interviewing the head of the Boston Marathon for the Boston Globe. But you don't have to be working for the Globe to be a journalist. You just have to be doing the work that makes a piece of writing journalism. 
Student journalists write in the same AP Style, work to the same tight deadlines and follow the same principles as professionals. We both strive to be accurate and fair. We both devote ourselves to the stories we cover and cover the stories that need to be heard. We both mess up. A professional is not protected against misspelling a name or unintentionally publishing incorrect information just because they get a paycheck, just as a student is not incapable of doing investigative journalism that has a real impact. 
Not to mention, student journalists make almost as much as professionals: next to nothing (if even that). 
Jokes aside, it is important that students are valued for their work. This is already seen in the field, since professionals do tend to provide student journalists with support. Every journalism professor I've had at Suffolk regards The Journal as a serious publication. Every editor I've worked under has treated me like a journalist who can handle substantial assignments, not a college intern who is just there to pick up police reports and hand out mail in the newsroom (though that's been part of my job, too). 
Nonprofits like Headliners in Education also provide high school and college students with opportunities to interview politicians like Beto O'Rourke, celebrities like Daniel Franzese (who played Damian from "Mean Girls") and other newsmakers who students might never get the chance to speak with on their own. The support system for student journalists by professional journalists is there, but the public's perception of us can still hinder our ability to chase a story.
Always remember that a paycheck should not determine the legitimacy of your work. If an article sheds light on an issue with truth and care, it is journalism. If a student gets their reporting published in their student newspaper, it is journalism. And if someone is doing the work of professional journalists, just with the label "student" attached to their title, they too are a journalist. 
Leave a Comment
About the Contributors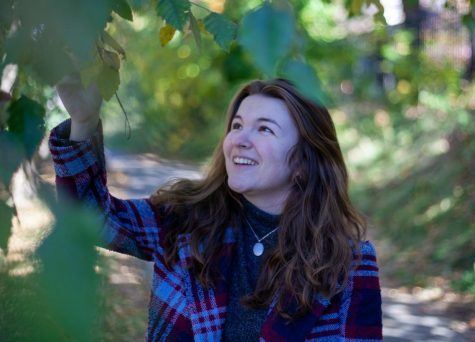 Caroline Enos, Editor-in-Chief | she/her
Caroline is a senior from Gloucester, Mass. She is majoring in print/web journalism and minoring in political science. Caroline was formerly a news editor for The Journal, is currently a correspondent at the Boston Globe and was also a correspondent at The Gloucester Daily Times. When she isn't stressing over deadlines, Caroline spends her time drawing and listening to good music.
Follow Caroline on Twitter
@CarolineEnos
Email her at
[email protected]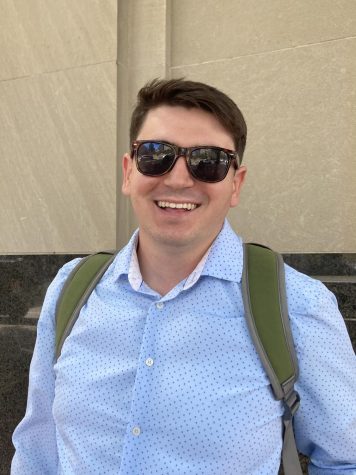 James Bartlett, Multimedia Editor | he/him
James Bartlett is a senior studying print and web journalism. Originally from Lowell, Massachusetts, James has a strong interest in photojournalism and new journalism tools such as podcasting and user-generated content.
James is currently a Web Journalist at WHDH Channel 7 and has previously worked at Boston.com and the Newburpoty Daily News.
Follow James on Twitter
@James_bartlett8
Email him at
[email protected]